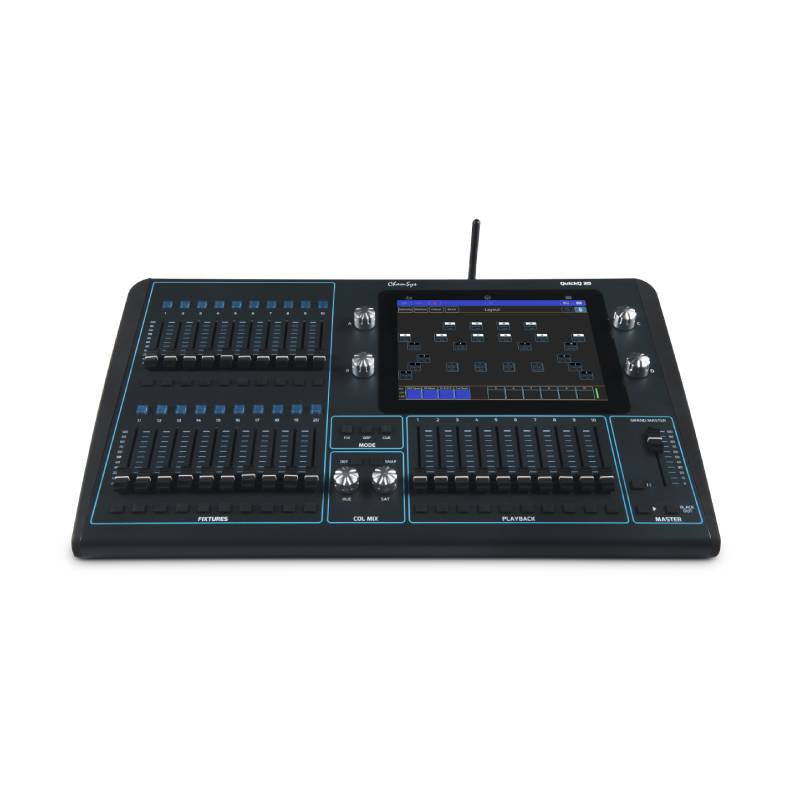 ChamSys QuickQ 20 DMX Controller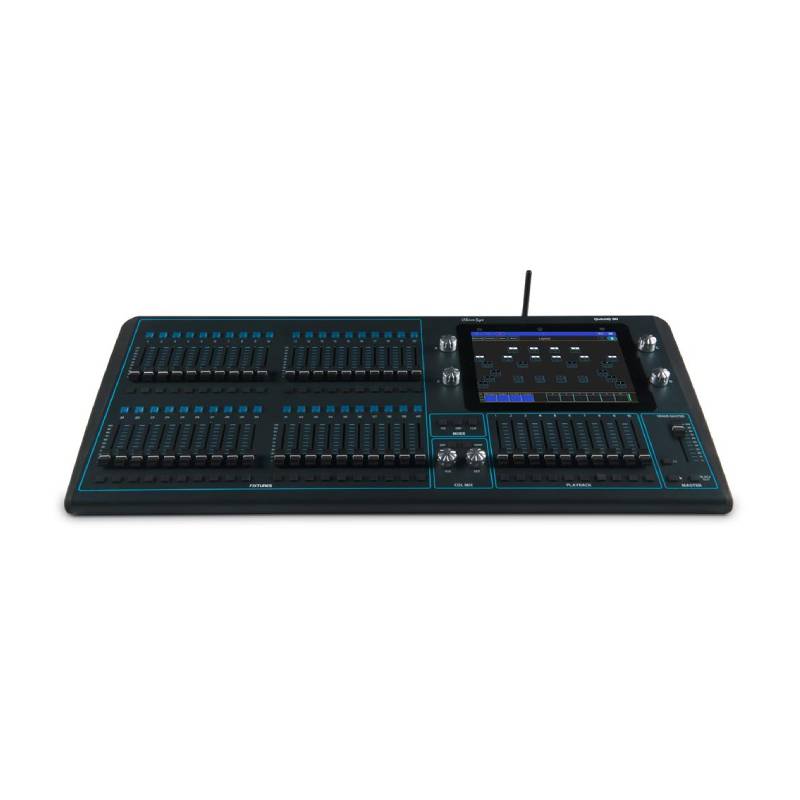 ChamSys QuickQ 30 DMX Controller
ChamSys QuickQ 10 DMX Controller
QuickQ 10 is part of ChamSys QuickQ range of user friendly and affordable lighting control consoles. The QuickQ 10 is the perfect choice console for control of dimmer and LED color mixing fixtures.
$3,639.99
Features of the ChamSys QuickQ 10 DMX Controller:
Modeled on smart phone icon interface and gesture support
Intuitive interface allowing simple control of all fixture attributes
The interface supports gestures such pinch zoom and scrolling
The interface on the remote app is identical to that on the console display so that you can easily swap between the two
Playback Faders
The QuickQ 10 has 20 fixture faders, 3 masters of which two are Chase controllers and one is a Cue Stack and a dedicated Grand Master fader.
Color Control
A dedicated "color control area" with Hue and Saturation encoders, and a pair of additional buttons for color control
Select from inbuilt palettes and gel libraries using the touch screen
Networking
QuickQ supports output of DMX over network via ArtNet/sACN/Pathport
Software
Offline editor available for both Windows and Mac
Easy Upgrades
Automated Patching
HSV Color Mixing
Color Picker
Built-in FX
Chase Support
Master Cue Stack
Execute Window
Audio Triggering
Tap to Time
Software Upgrade/Downgrade
Related products
Rated 5.00 out of 5

Specifications: All the models feature several mo

$

379.00

Rated 5.00 out of 5

Features of the ADJ Scene Setter - 24 Channel DMX

$

349.00

Rated 5.00 out of 5

Specifications: 2 controllers in 1 (DMX and Mid

$

239.00