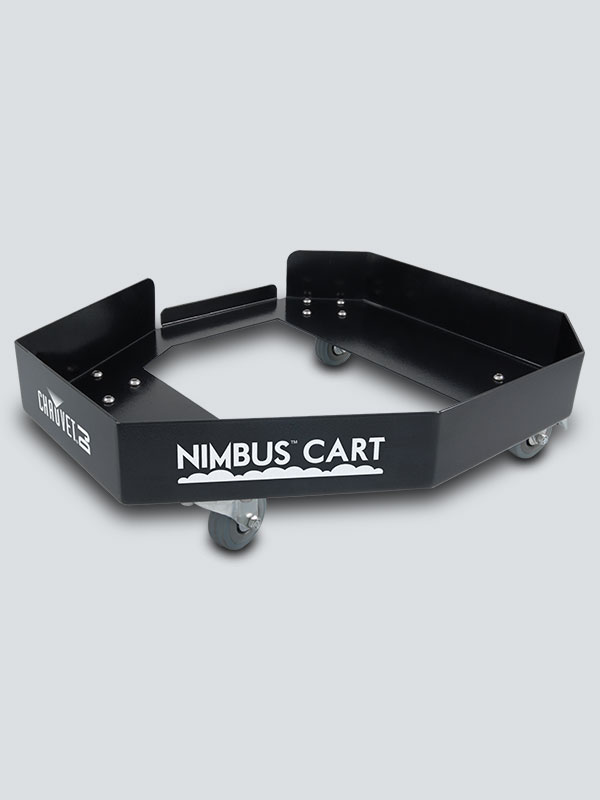 Chauvet DJ Nimbus Cart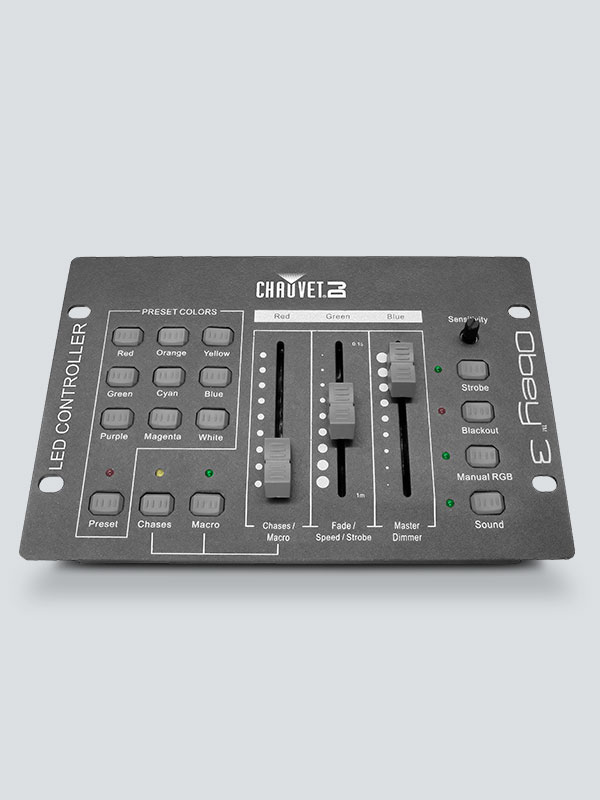 Chauvet DJ Obey 3 DMX Controller
Chauvet DJ Obey 10 DMX Controller
Obey 10 is a compact controller ready to handle all the complexities of today's lighting fixtures. Capable of controlling up to 8, 16-channel fixtures, the Obey 10 can store 6 sets of chases containing up to 999 scenes each.
$152.99
Features of the Chauvet DJ Obey 10 DMX Controller:
Universal DMX-512 controller
Controls up to 8 intelligent lights of up to 16 channels each
128 DMX channels of control
6 sets of chases containing 999 scenes each
Program fade and speed time into each step
Reversible sliders
Re-assignable channels
Sequential linking of chases
Grab any fixture on the fly
Beat activation and auto run
DMX polarity selector
2-space (2U) rack mount
Specifications:
Power: DC 12V 500mA 115V/60Hz or 230V/50Hz
Weight: 3.9lbs (1.78kg)
Size: 19in x 3.5in x 3.5in / 482mm x 89mm x 89mm
Brand
Chauvet DJ
CHAUVET DJ is a premier line of entertainment lighting, controllers and accessories for the mobile performer, DJs, clubs, corporate events and more. Offering the most value in the industry. Chauvet is a leading developer of luminaires, trussing, controllers, atmospherics and related equipment marketed globally under four main brands: CHAUVET DJ, CHAUVET Professional, Iluminarc, and ChamSys. Each Chauvet brand is well thought out to serve different customer needs but they all share the company's focus on positively impacting every market segment with a competitive advantage in terms of value, innovation or performance.
Founded in 1990 by Albert and Berenice Chauvet, the company is widely recognized for its leadership in bringing successful concepts to market, including pioneering the development of affordable LED color mixing fixtures. The Chauvet mission is to elevate the world of lighting with customer-driven products at unparalleled value. We achieve this by following our VIP standards (value, innovation, performance) which motivate us to capture every technological and competitive edge to benefit our customers who are always our first priority.
Related products
Rated 5.00 out of 5

Specifications: Buttons 20 executor, 10 select

$

1,679.00

Rated 5.00 out of 5

Specifications: 48 channel conventional dimming

$

519.00

Rated 5.00 out of 5

Features of the ADJ LINK 4-Universe DMX hardware c

$

899.00