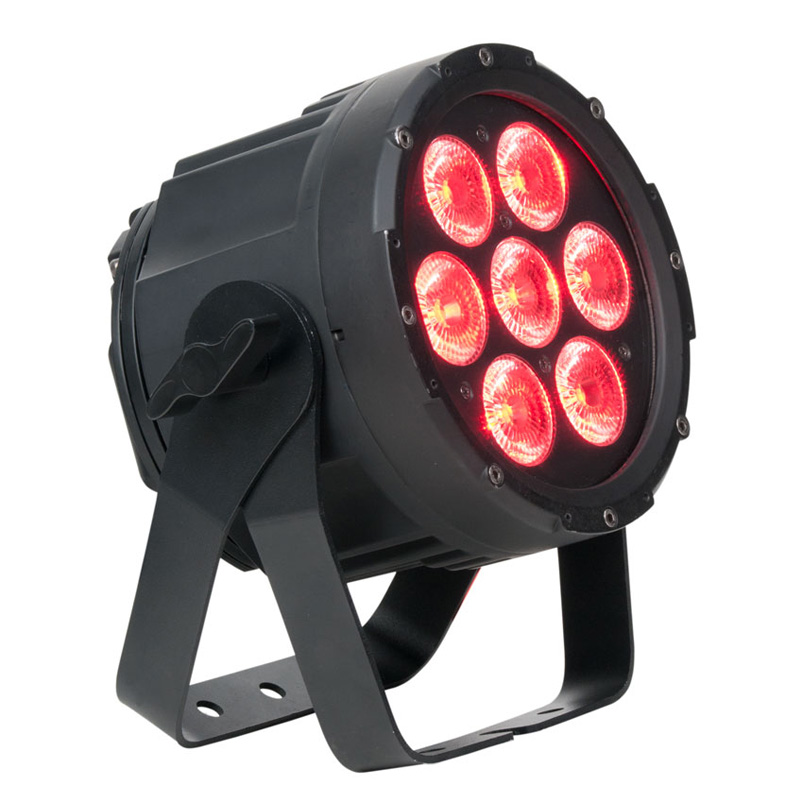 Elation SIXPAR 100IP Outdoor 7 x 12W LED Par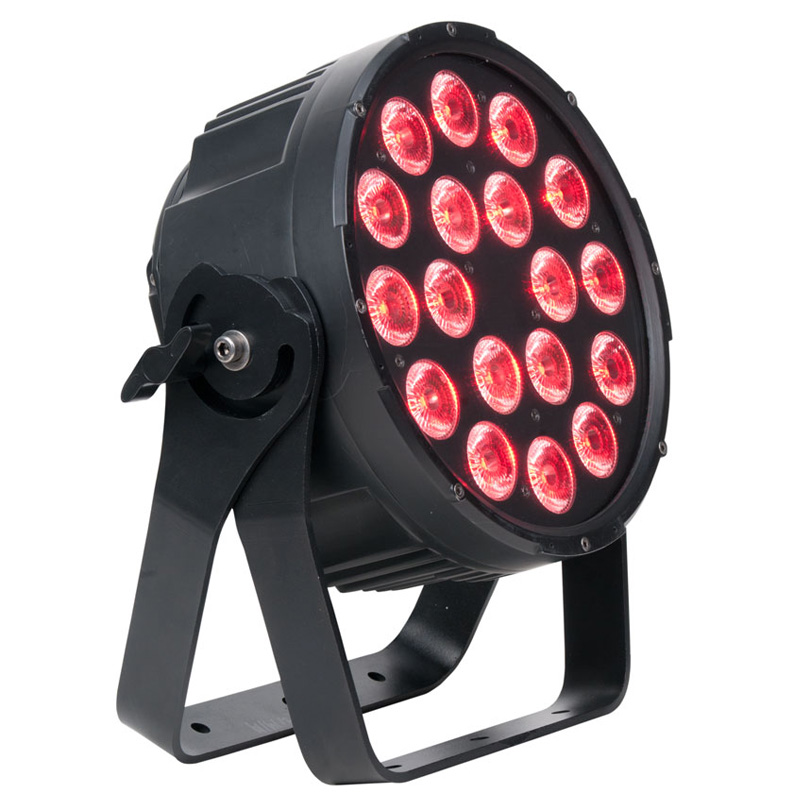 Elation SIXPAR 300IP Outdoor 18 x 12W LED Par
Elation SIXPAR 200IP Outdoor 12 x 12W LED Par
The new Elation SIXPAR 200IP Outdoor features (12) 12W 6-IN-1 RGBAW+UV LEDs, 100,000 average hour LED life, 15° beam and 25° field angles, electronic strobe and dimming (0-100%), 5 variable dimming curve modes, dual yoke / floor stand, multiple unit power linking, RDM (remote device management), rugged die-cast aluminum exterior, flicker free operation for TV and FILM, 150W max power consumption, and a multi-voltage universal auto switching power supply (110-250v).
$899.00
Features of the Elation SIXPAR 200IP Outdoor
IP65 Rated
15° Beam 25° Field Angles
5 Variable Dimming Curve Modes
Dual Yoke / Floor Stand
Multiple Unit Power Linking
RDM – Remote Device Management
Rugged Die-Cast Aluminum Exterior
Flicker Free Operation for TV and FILM
Specifications:
SOURCE
(12) 12W 6-in-1 RGBAW+UV LEDs
100,000 Hour Average LED Life*
*LED Life may vary depending on several factors including but not limited to: Environmental Conditions, Power/Voltage, Usage Patterns (On-Off Cycling), Control, and Dimming.
PHOTOMETRIC DATA
22,250 LUX 2.067 FC @3.3' (1m) (15° Full ON)
5,600 LUX 520 FC @6.6' (2m) (15° Full ON)
2,500 LUX 232 FC @9.8' (3m) (15° Full ON)
1,360 LUX 126 FC @13.1' (4m) (15° Full ON)
930 LUX 86 FC @16.5' (5m) (15° Full ON)
EFFECTS
Electronic Strobe
Color and Chase Macros
Electronic Dimming: 0% – 100%
5 Variable Dimming Curve Modes
CONTROL / CONNECTIONS
(4) DMX Channel Modes (6 / 7 / 8 / 12)
(4) Button Touch Control Panel
LCD Menu Display
IP DMX In/Out
IP Power In/Out
SIZE / WEIGHT
Length: 12.3" (313mm)
Width: 6.2" (157mm)
Vertical Height: 11.8" (300mm)
Weight: 12.6 lbs. (5.7 kg)
ELECTRICAL / THERMAL
AC 110-250V – 50/60Hz
150W Max Power Consumption
Power Linking: 8pcs @110V / 18pcs @240V
5°F to 113°F (-15°C to 45°C)
UV Wavelength: 395nm
APPROVALS / RATINGS
CE | cETLus | IP65
INSTALLATION
Rigging: Integrated Dual Yoke / Floor Stand
Working Position: Any (360°)
INCLUDED ITEMS
Male Edison to IP Female Power Cable 6,6 ft. (2m)
Male 3pin XLR to IP Female DMX Input Cable 3.3 ft (1m)
Female 3pin XLR to IP Male DMX Output Cable 3.3 ft (1m)
Brand
Elation professional
Elation professional Canada offers the stage lighting industry the most complete toolbox of conventional and intelligent LED lighting, video, and atmospheric effect products specifically designed for the Theatrical and Concert Stage, Rental, Production, Studio, Broadcast, House of Worship, Corporate AV, Exhibition, Night Club, Leisure, Theme Park, and Cruise Ship markets.
GTR Direct is a proud dealer for Elation professional Canada
Related products
Rated 5.00 out of 5

Features of the ADJ Element Hex: • Built-in kick

$

459.00

Rated 5.00 out of 5

The ADJ MOD Barn Doors WH • White metal barn doo

$

32.00