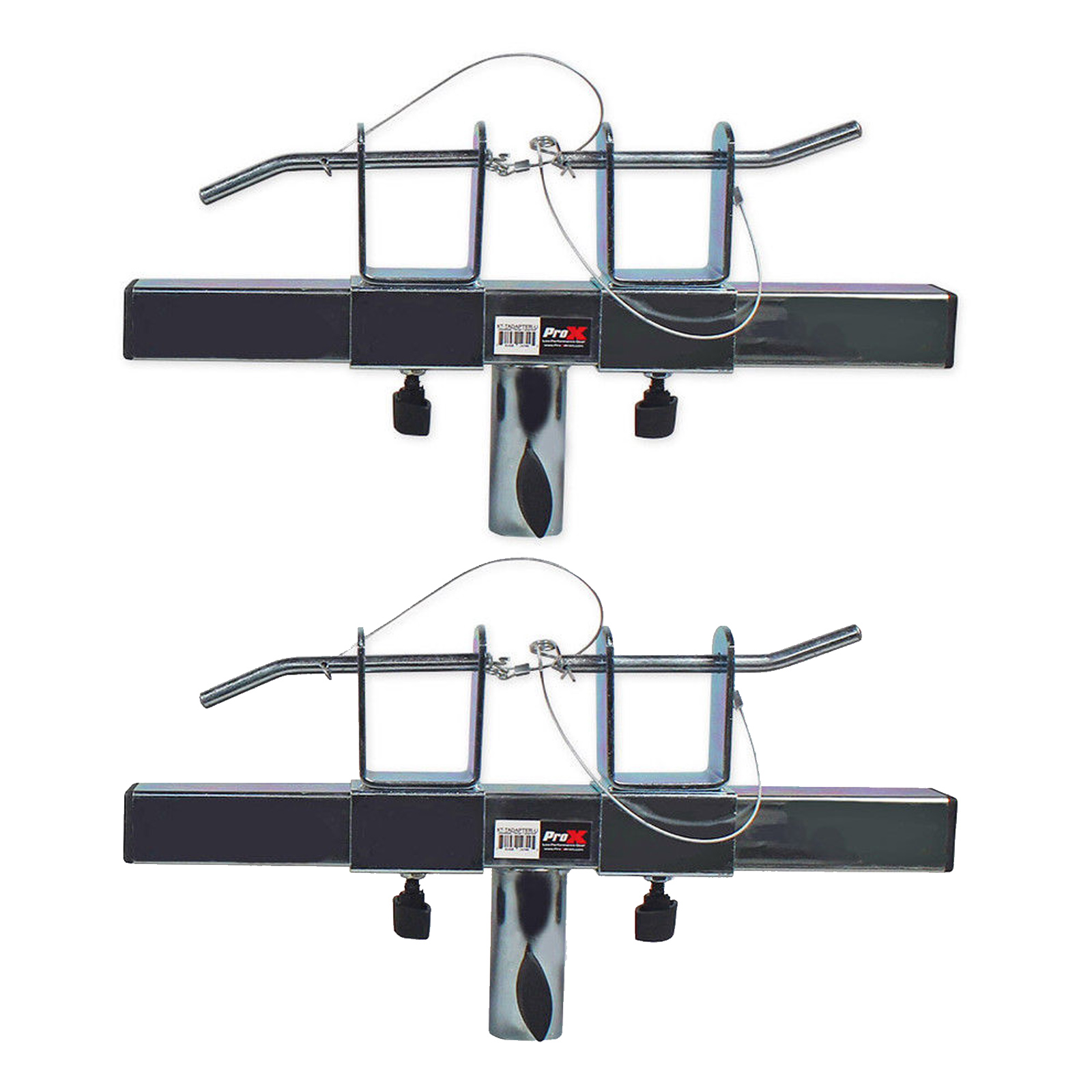 Set of 2 Universal T-Adapter – Triangle/Square Truss Adapter Bracket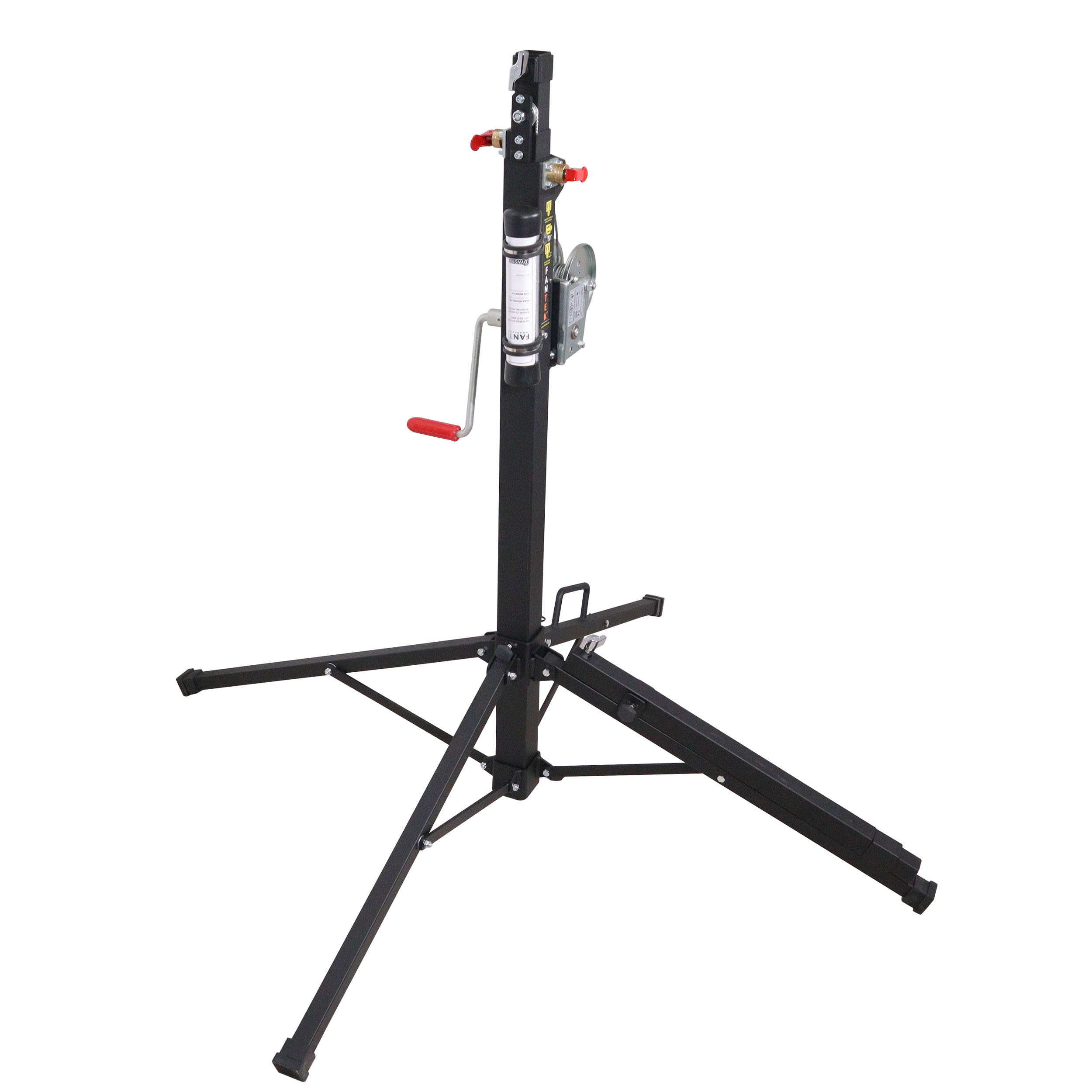 Top Loading Truss Lifting Tower – Capacity 220 lbs Max Height 12.47 ft – Made in Spain by Fantek
FANTEK Spain Compact Front Loading Lifting Line Array Systems Tower 992 lbs Cap Max Height 22ft Incl Line Array Adapter
ProX XTF-FT7045 FANTEK Spain Compact Front Loading Lifting Line Array Systems Tower 992 lbs Cap Max Height 22ft Incl Line Array Adapter
$6,090.00
ProX XTF-T7045 FANTEK® Lifting Tower is Front Loading and allows raising the load from the floor, avoiding any single effort and specially designed for a reliable lifting of Line Array Systems of up to 450 Kg in its normal operating mode and 515 Kg in its structural mode to a maximum height of 6.72 meters / 22 Ft. This product is perfect to fly line array systems, trusses and LED screens. The compact design with castors gives the XTF-FT7045 tower easy handling and maneuverability, reducing storage space and it is the ideal solution for touring, rental and event production (concerts, events, trade fair stands, stage construction, fitting-out discos, theaters, broadcasting, TV, etc.).  This Compact model is only  6.23ft (1.90 m) folded height. 
This system includes a XTF-ATF17PA Line Array Adapter  W/ Hanging Ring
DYNAMIC OVERLAP® stacking trusses (4 Masts) are manufactured with extruded aluminum (Alloy: EN-AW according to 6082 T6) and TIG welded by Certified Welders for maximum safety, are specially designed to be compact when folded, reducing storage space and making it easier to handle. FANTEK® towers use a reinforced steel base with outriggers that support heavy loads and greater heights. During lifting, the tower telescopic mechanism lift can stop safely at any of the Pin Locking System positions. These pins take the load off the wire rope. 
DYNSYS® is a system designed to guarantee the "health" and good operation of the tower, since it accomplishes many functions, all focused on maximizing user safety.  Each Dynsys system is adjusted to control the torque that is applied on the winch and, when this is exceeded, the system acts and does not allow to continue the lifting process.
WIREDRIVE® is a multidirectional grooved pulley that reduces the wire angle between the winch drum and its entry to the first mast. The steel base provides great stability when the adjustable screw-jacks are well balanced and the bubble level on the base provides accurate leveling.  Always secure loads at a locking point and never on the winch alone!
Use with: 
---
Design to fly line array systems, trussing and LED screens
Built from quality components to ensure maximum safety
Raise the load from the floor.
CE – DGUV V17/18 Certified Compliant
XT-FT7045  is Made by FANTEK® in Valencia Spain.
Minimum Height – 1.9 meters / 6.23 Feet
Max Height – 6.72meters / 22 Feet
Max Load – 450kg / 992.1lb
Winch – 500 kg / 1003.10 lbs
Steel Loading Forks – 500 mm / 19.68 Inches
DGUV is a 3rd Party Certification Body and provides inspections, testing, certification & training, with the ultimate objectives of reliability, safety & high quality.   CE marking is a certification mark that indicates conformity with health, safety, and environmental protection standards for products sold/manufactured within the European Economic Area (EEA).
FANTEK® was founded in 1940 and with a major expansion in 1984 and with many years of experience is the manufacturer of lifting towers in Valencia Spain, offers innovative high-end quality, reliable and efficient products to all customers worldwide. ProX Live Performance Gear is the only distributor of Fantec® Lifting Towers in the USA. The XTF-FT5323 Meets strict European standards. Certified to current standards [CE – DGUV].
---
 Line Array Systems, Trussing and LED Screens
---
| | |
| --- | --- |
| Weight | 377 lbs |
| Dimensions | 24 × 21 × 74 in |
Brand
ProX Live Performance Gear
ProX Live Performance Gear makes products that are designed for professionals, by professionals. Our motto is simple; "Quality, without compromise". We believe the highest quality of components met with cutting edge design allows us to achieve our goals at a competitive price point. In 1984 ProX Started by manufacturing flight cases for broadcasting production and touring companies. Now specializing in manufacturing specific DJ controller cases for brands like Pioneer, Yamaha and DiGiCo as well as products like lighting cases, stands, cables, and bags.
All cases use CNC technology, during the manufacturing process, to assure that cases are consistently built with strict specifications and tolerances that are required for the high-quality standards that ProX cases have been known for. ProX Listens to customer feedback and consistently create outstanding solutions for all your needs. The Flip-Ready cases are manufactured in Poland and are handcrafted for quality control and individually tesfad for smooth operation. The Flip-Ready design allows for easy, one person, instead of four, movement from the transport position to operational position with virtually no effort.
GTR Direct is a proud dealer for ProX Canada
Related products
Rated 5.00 out of 5

Work Pro AWS 502 Accessory specially designed for

$

113.00

Rated 5.00 out of 5

Work Pro AWS 301 Accessory for lifting tower speci

$

70.00

Rated 5.00 out of 5

Features of the Global Truss ST-180 Extra Heavy-Du

$

2,730.99