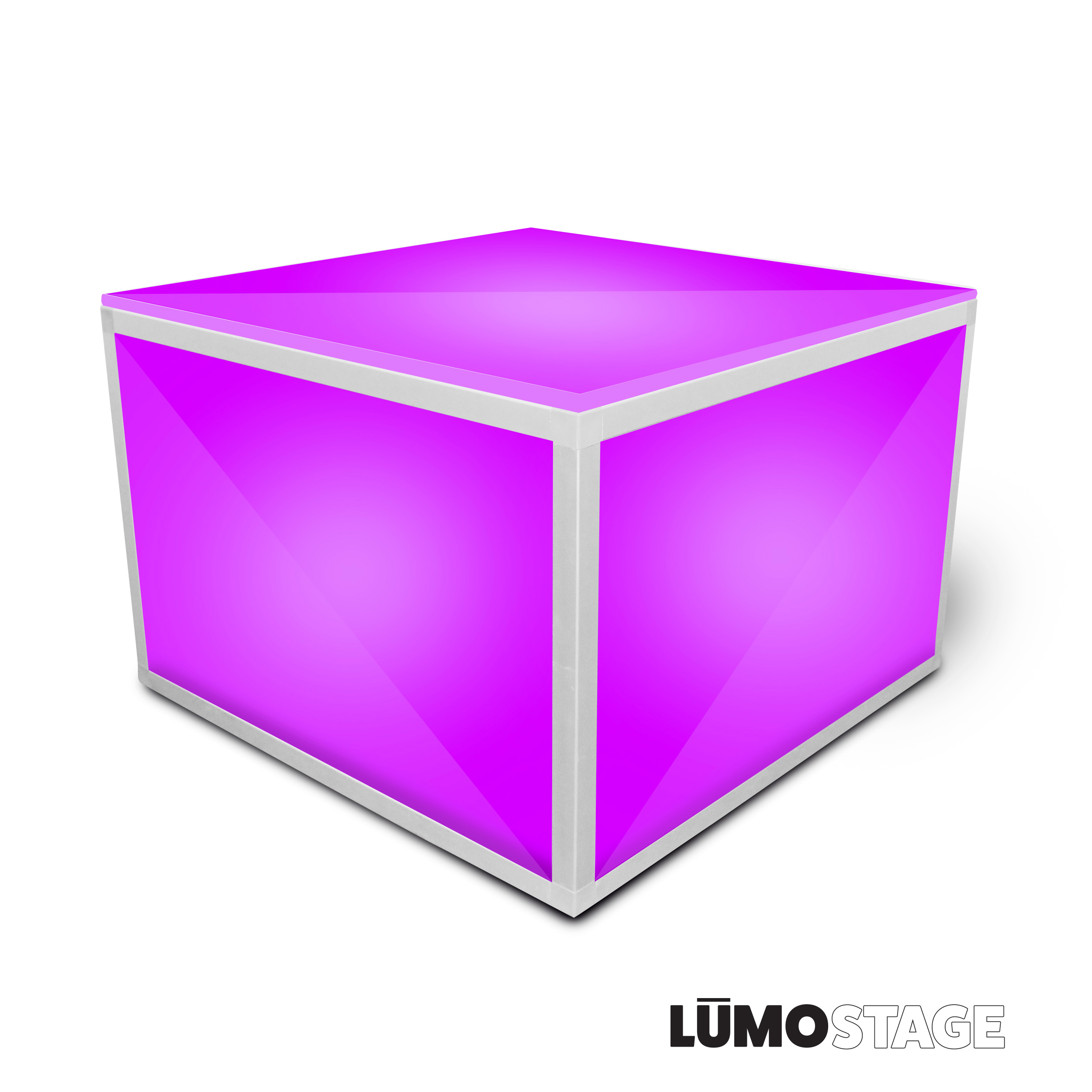 ProX Lumo Stage Acrylic Platform 2'x'2×16″ Cube Section Riser for LED Lighting Dance Floor
March 10, 2023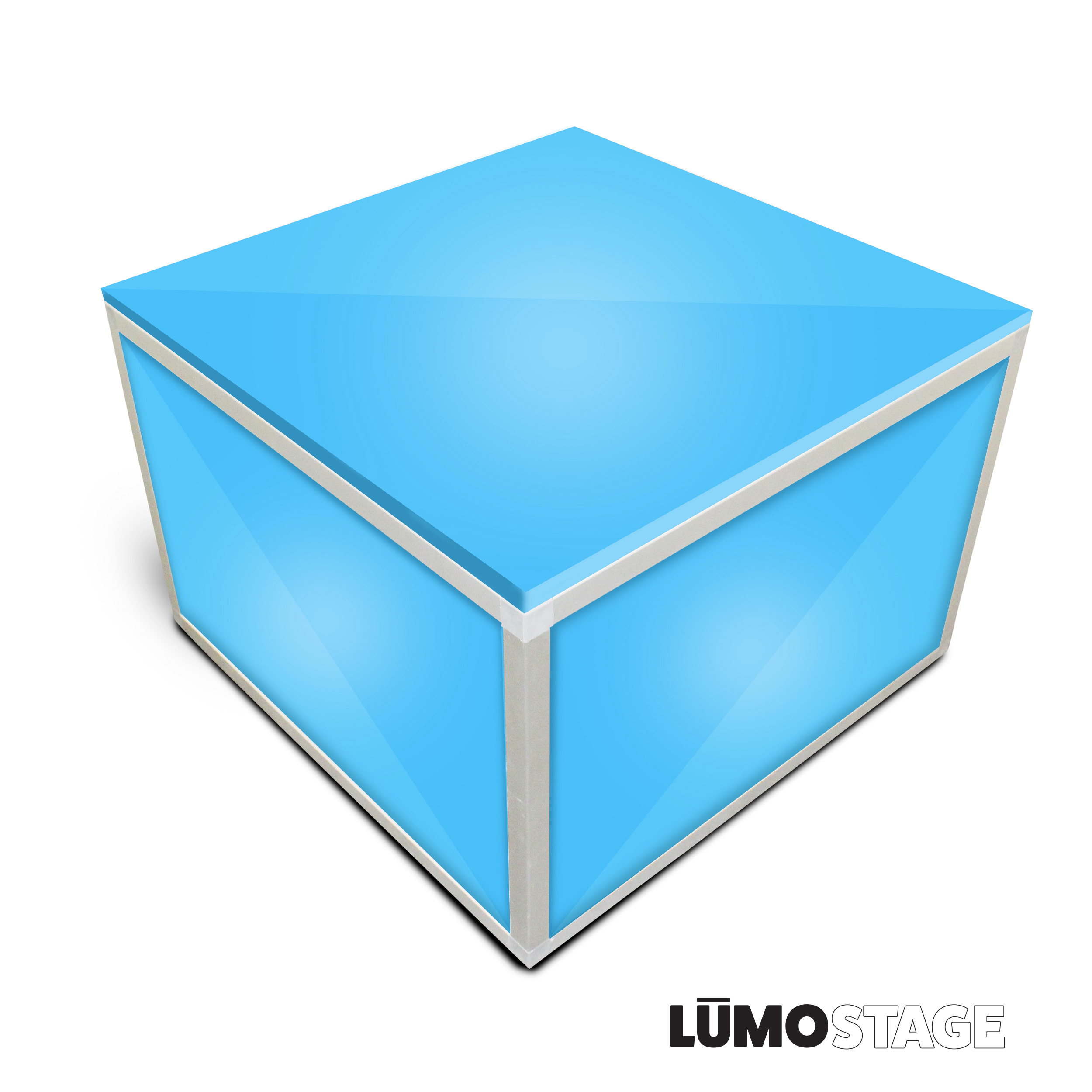 ProX Lumo Stage Acrylic Platform 2'x'2×24″ Cube Section Riser for LED Lighting Dance Floor
March 10, 2023
ProX XSA-2X2-16QR Lumo Stage Acrylic Platform 2'x2'x16″ Rounded Cube Section Riser for LED Lighting Dance Floor. These stage platforms stand out when a LED lighting fixture, strip tape, or the X-LUMOTREE is placed inside the center of the unit. Each unit includes a precut hole in the side panel to route in/out power cables. Multiple platforms can be stacked or arranged to create a variety of display configurations.
Lumo Stage Acrylic Platforms is rugged and made from high-grade aluminum framing and includes security clamp hardware. Each Stage includes white translucent plexiglass enclosed panels on two of four sides of each platform (closed when combined with a set of four or more platforms.
Lumo Stage can be connected in multiple units to form a stage, drum riser, DJ stand, or elevated dance floor.  Each unit attaches to the other with provided interior security clamps.  The underside is open (except for the support structure) to provide easy wiring and lighting installation.  Ideal for Disco Clubs, Party Halls, Lounges, Weddings, Tradeshows, Retail Displays, Home décor, and more.
The LumoStage contents of this model include a single 0.4" | 10mm top acrylic panel and (2) side panels. This product will be shipped unassembled.
---
Modular-stye configuration
1-Curved Top panel + 2-Side panels
Security Clamps Included
Floor Thickness .40″ / 10mm
White Translucent Acrylic
---
LumoStage™ LumoTree RGB LED Fixture
LumoStage™ Acrylic Stage Platforms
---
| | |
| --- | --- |
| Weight | 28 lbs |
| Dimensions | 24.5 × 24.5 × 18 in |
Brand
ProX Live Performance Gear
ProX Live Performance Gear makes products that are designed for professionals, by professionals. Our motto is simple; "Quality, without compromise". We believe the highest quality of components met with cutting edge design allows us to achieve our goals at a competitive price point. In 1984 ProX Started by manufacturing flight cases for broadcasting production and touring companies. Now specializing in manufacturing specific DJ controller cases for brands like Pioneer, Yamaha and DiGiCo as well as products like lighting cases, stands, cables, and bags.
All cases use CNC technology, during the manufacturing process, to assure that cases are consistently built with strict specifications and tolerances that are required for the high-quality standards that ProX cases have been known for. ProX Listens to customer feedback and consistently create outstanding solutions for all your needs. The Flip-Ready cases are manufactured in Poland and are handcrafted for quality control and individually tesfad for smooth operation. The Flip-Ready design allows for easy, one person, instead of four, movement from the transport position to operational position with virtually no effort.
GTR Direct is a proud dealer for ProX Canada