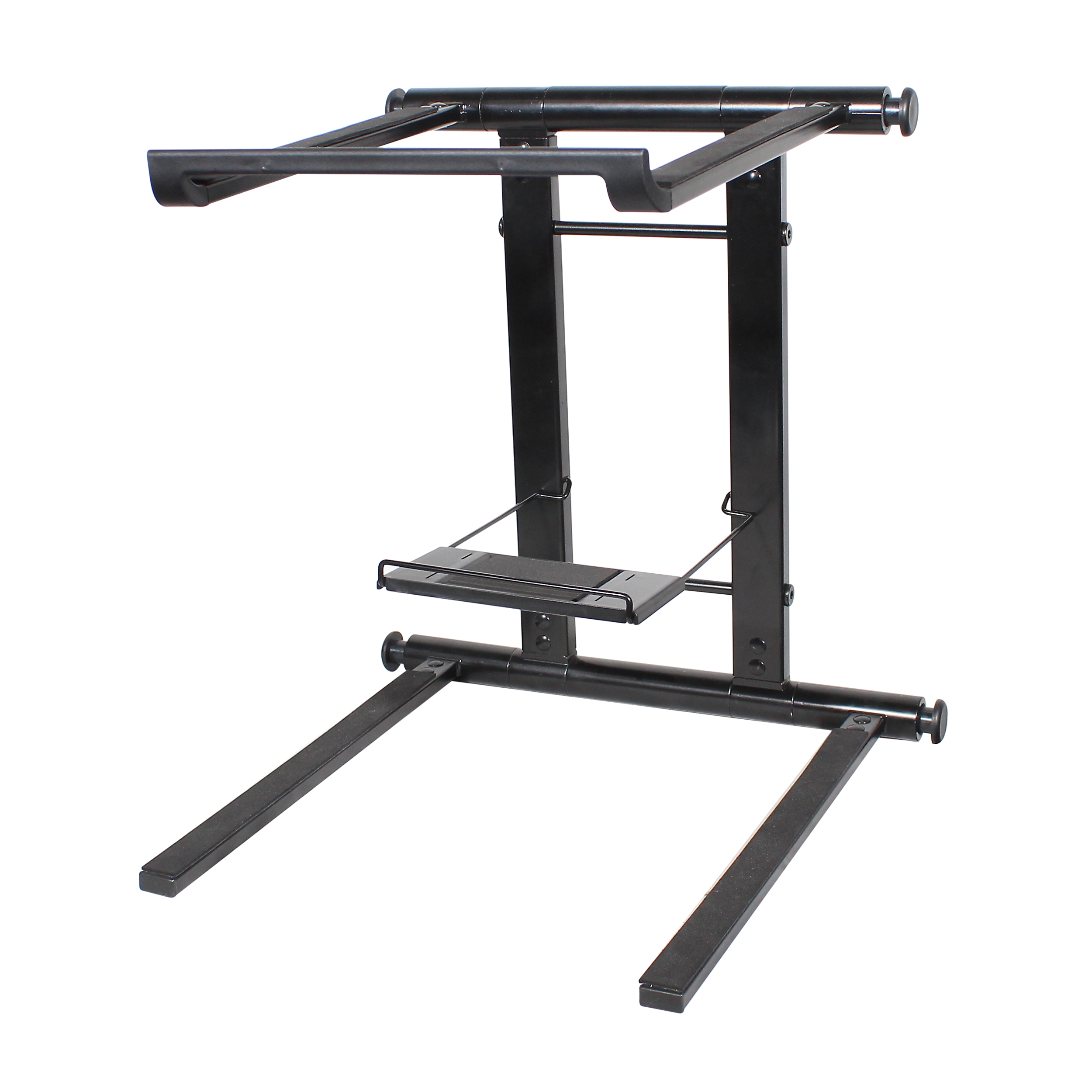 Foldable Universal Laptop Stand with Utility Tray Black Finish
March 17, 2023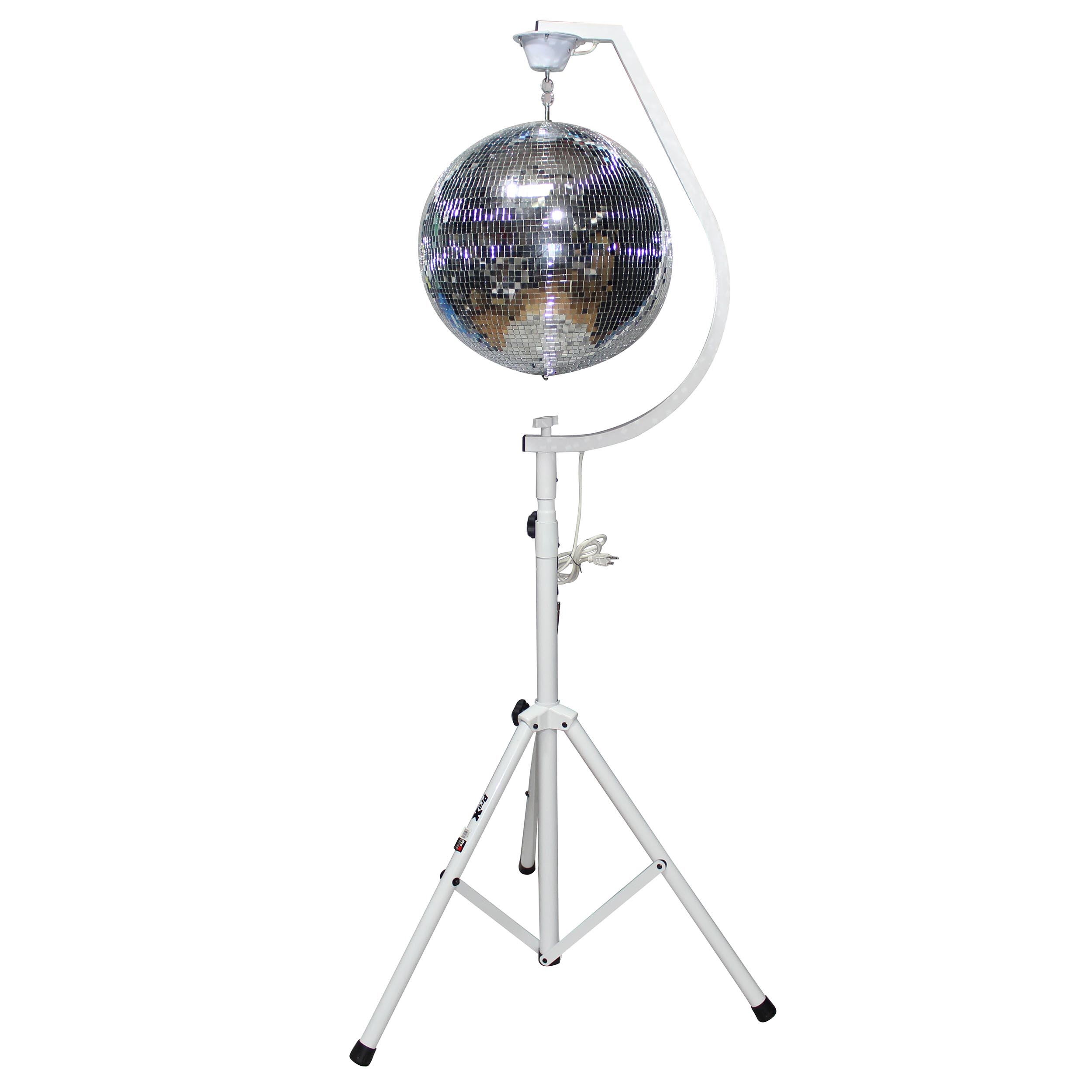 Mirror Ball-Stands Package of 2 X-MB20STAND & 2 MB-20 & T-SS28P
March 17, 2023
The ProX MB-16 is the ultimate start for your party! The 16 inch Mirror Ball is the perfect way to get your crowd moving, with its classic effects that work well with any lighting rig.  Our MB-16 mirror ball is made of 0.44″ glass mirror tiles, which are smaller than those commonly used today. As a result, they offer an increased number of reflective tiles for a more dazzling and colorful effect.  You can achieve the classic disco effect through the use of a Pin Spot (sold separately)
The ProX X-MB16STAND you can take your party to the next level with the 16″ mountable mirror ball hook.  The mirror ball stand fits the MB-16 mirror ball and comes with its own built in motor that turns at 1 RPM.  The mirror ball hook  mounts on the T-SS28 Stands
The ProX T-SS28P Cloud Series, professional speaker stands set are essential for on-the-go musicians, Mobile DJs, and anyone who needs quick, convenient setup. Day in and day out, this all steel and aluminum stand adjusts to your needs quickly and easily and stays that way until after the show, where you'll appreciate how quickly it collapses for transport. Focus on your performance instead of your equipment. Newly designed locking pin mechanism keeps tubing protected and locks vertically and horizontally.  This stand also features all metal joints making this a really heavy duty stand.   
---
Includes 2 MB-16 Mirror Balls
Nothing says "Party" quite like a Disco Ball!
Includes 2 X-MB16STAND Mirror Ball Stand W/1RPM Motor
Includes 1 T-SS28P Set of 2 Speaker Stands with Carry Bag
White Powder Coat Finish on Stands
Stands Telescope from 44 in. to 84 in for easy positioning
---
---
Brand
ProX Live Performance Gear
ProX Live Performance Gear makes products that are designed for professionals, by professionals. Our motto is simple; "Quality, without compromise". We believe the highest quality of components met with cutting edge design allows us to achieve our goals at a competitive price point. In 1984 ProX Started by manufacturing flight cases for broadcasting production and touring companies. Now specializing in manufacturing specific DJ controller cases for brands like Pioneer, Yamaha and DiGiCo as well as products like lighting cases, stands, cables, and bags.
All cases use CNC technology, during the manufacturing process, to assure that cases are consistently built with strict specifications and tolerances that are required for the high-quality standards that ProX cases have been known for. ProX Listens to customer feedback and consistently create outstanding solutions for all your needs. The Flip-Ready cases are manufactured in Poland and are handcrafted for quality control and individually tesfad for smooth operation. The Flip-Ready design allows for easy, one person, instead of four, movement from the transport position to operational position with virtually no effort.
GTR Direct is a proud dealer for ProX Canada