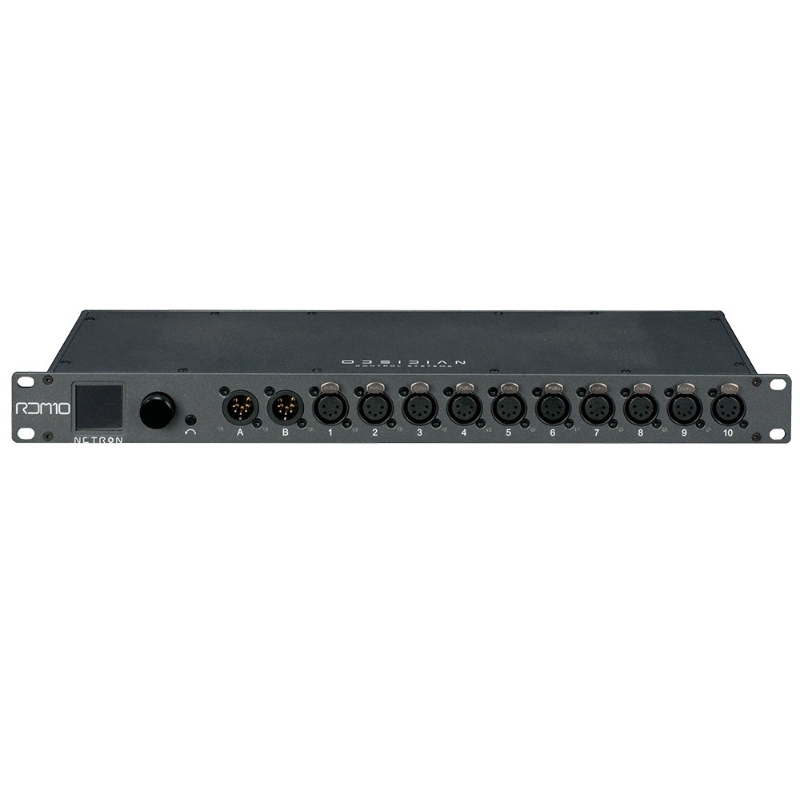 Obsidian Control Netron RDM645 DMX/RDM Splitter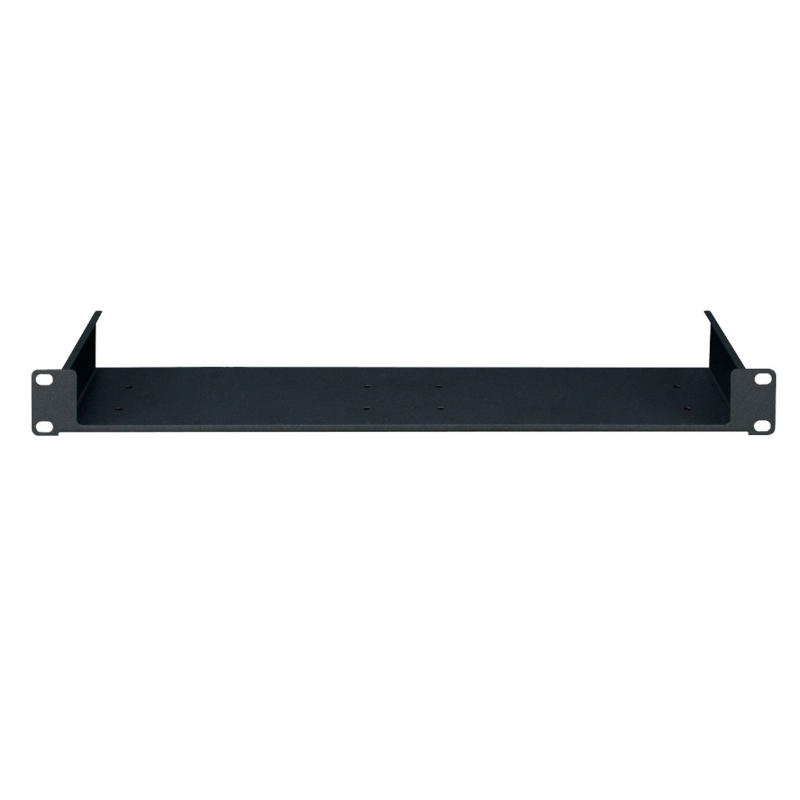 Obsidian Control Netshelf for Netron Series Optos and Nodes
Obsidian Control Netron RDM6XL 6ch DMX / RDM Splitter
The Obsidian Control Netron RDM6XL is a rugged and compact DMX/RDM Splitter. Designed for live production and installations.
$728.00
Features of the The Obsidian Control Netron RDM6XL:
(6) XLR 5pin outputs
DMX and RDM compliant
Optically isolated ports
Power / DMX Through connectors
Powder-coated aluminum 1/2 rack housing
Specifications:
Front
6 x  5 Pin DMX/RDM optically isolated ports
1 x 5 Pin DMX Inputs
RDM Enable button
Termination button
Back
1 x 5pin DMX Input (parallel with front)
1 x 5pin DMX Through
Seetronic Power In/Thru
Universal 100 – 240v 50/60Hz Power Supply
Mounting
Standalone
Truss-mount (M10 or M12 mounting hole)
Wall-mount horizontal or vertical (included)
DIN Rail horizontal or vertical (included)
Rack-mount option (requires NET Shelf)
| | |
| --- | --- |
| Weight | 3.95 lbs |
| Dimensions | 13.5 × 10 × 3.6 in |
Brand
Obsidian Control
Obsidian Control Systems is a cutting-edge brand in the lighting and control industry, providing innovative and intuitive solutions for lighting professionals worldwide. With a focus on user-friendly design and advanced technology, They offer a range of lighting control products that are both powerful and easy to use.
Obsidian Control Systems was founded in 2016 by a group of experienced lighting industry professionals who had previously worked at leading lighting control companies such as ETC and Martin Professional. The founders saw an opportunity to create a new kind of lighting control system that would be more flexible, powerful, and user-friendly than existing products. To develop their new lighting control platform, the founders of Obsidian Control Systems acquired the rights to the ONYX lighting control software from Martin Professional, which had previously developed the software for their M-Series lighting consoles. The founders then set about redesigning and improving the software to create a new, more powerful lighting control system that could be used on a range of hardware devices.
In 2017, Obsidian Control Systems launched their first product, the ONYX lighting control platform, which was well-received by the lighting industry for its powerful features and intuitive interface. The company continued to develop and refine the ONYX software, adding new features and capabilities, and expanding the range of hardware devices that could be used with the platform.
GTR Direct is a proud dealer for Obsidian Control Canada
Related products
Rated 5.00 out of 5

Work Pro LLG 1 Work Pro LLG 1 desk lamp for LightS

$

39.00

Rated 5.00 out of 5

Specifications: The Work Pro LS-1 Lightshark DMX

$

2,249.00

Rated 5.00 out of 5

Specifications: Compact DMX controller for ADJ

$

139.00