Odyssey LSTAND Laptop Stand w/ Table Clamps
March 2, 2022
Odyssey LSTANDS Laptop Stand – Clamps Not Included
March 2, 2022
Odyssey LSTANDM Folding Laptop Stand – Black
Odyssey LSTANDM Folding Laptop Stand is a light and portable stand to place your laptop, CD/Digital Media Player, compact DJ Controller, Effects/Drum machines, or lighting controller. Odyssey's L STAND MOBILE comes complete with stand alone legs for a table top configuration and clamps.
$199.00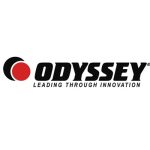 Features of the Odyssey LSTANDM Folding Laptop Stand – Black:
• Color Display Box
• Storing Pouch Included
• Unique Table/Case Clamp Attachments Included for Standard or Corner Setup Configurations
• Can be Setup in 3 Different Configurations:
(1) Attached to a Case
(2) Attached to a Table
(3) Stand Alone
• Folded Dimensions: 11″W x 3″H x 11.75″D
• Expanded Dimensions: 11″W x 12″-14.5″H x 11.75″D
• Adjustable Height
• Minimum Adjustable Height: 12″
• Maximum Adjustable Height: 14.5″
• Actual Stand Weighs Only 4 lbs.
• Compatible with the L STAND TRAY Optional Accessory
Specifications

Approx. Exterior Dimensions: 11″ W x 11.75″ D x 12-14.5″ H
Approx. Weight: 7 lbs

Brand
Odyssey
Odyssey Innovative Designs® is an industry-leading manufacturer of professional mobile accessories for the DJ, musical instruments, and pro audio markets.
GTR Direct is a proud dealer for Odyssey Canada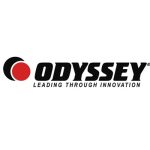 | | |
| --- | --- |
| Weight | 8 lbs |
| Dimensions | 16 × 5 × 15 in |