Pioneer DJ HDJ-X7 DJ headphones – Silver
November 8, 2021

Pioneer DJ HDJ-X5 DJ headphones – Silver
November 8, 2021
Pioneer DJ HDJ-X5 DJ headphones – Black
Hear your tracks loud and clear in the booth and on the move with the Pioneer DJ HDJ-X5 DJ headphones. By taking on board feedback from DJs and analysing many different styles of monitoring, we've made sure our new DJ headphone range includes all the features needed.
$139.00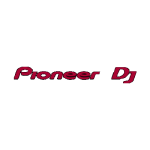 Specifications
Outstanding sound
With a new 40-mm driver, hear your tracks loud and clear. The 4-core twisted-structure cable gives superior left and right channel separation and the magnetic circuit is optimised so, thanks to fine noise suppression and elaborate tuning, you can enjoy distortion-free sound.
Rigorously tested
Take the HDJ-X headphones on the road and feel confident they'll handle severe conditions and heavy use. All the HDJ models have cleared the US Military Standard Shock test* as well as our own stringent stress testing.
Comfortable fit
These headphones are comfortable to use no matter how you wear them. The housing design reduces pressure on your head, while its outside texture enhances grip. To help you find the perfect fit, they also feature a flexible, durable headband and a flexible swivel.
Solid, refined design
All the HDJ-X headphones feature a refined look and durable construction. Choose from black or silver versions to complete your desired look.
Excellent portability
A compact carry pouch fits snugly around your folded headphones to save space in your luggage and reduce the risk of damage on the road.
Various accessories included
The HDJ-X5 comes with a 1.2 m short coiled cable and an L-type mini-jack, preventing any accidental disconnection during performances.
Replacement parts available
Easily renew the detachable cables and ear pads with replacement parts, (sold separately).
2-year warranty
Count on long-term, reliable performance from your HDJ-X headphones. A 2-year warranty has got you covered.
Brand
Pioneer DJ
Pioneer DJ – leveraging experience in the DJ and club business, and the sound creation expertise that cultivated over many years, we develop and design club speakers and other types of professional audio equipment. Pioneer DJ provides a range of equipment to support music production, such as professional samplers that enable music creators to quickly and intuitively reproduce musical phrases they've imagined.
GTR Direct is a proud dealer for Pioneer DJ Canada