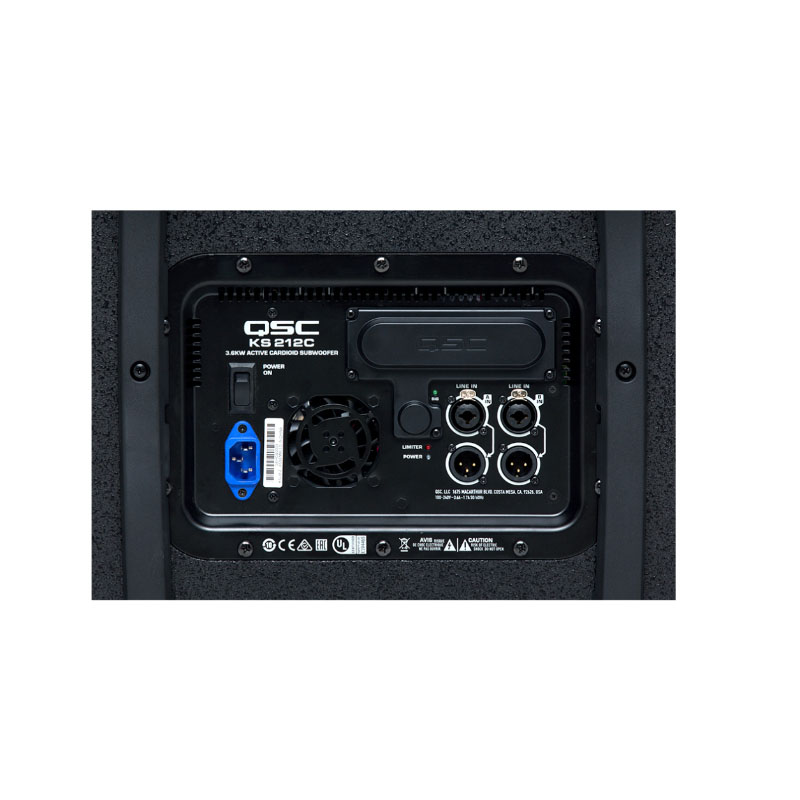 QSC KS-LOC Lock Out Cover for KS Series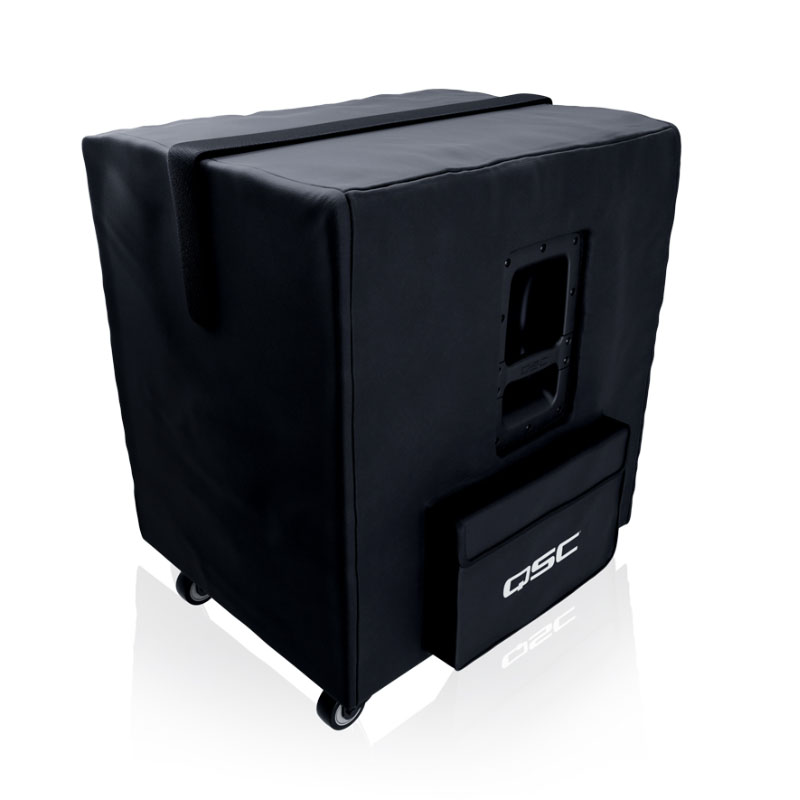 QSC KS118 Subwoofer Cover
QSC KS118 Powered 18in Subwoofer
The QSC KS118 Powered 18in is a very high output active subwoofer producing impressive low frequencies for mobile entertainment, AVrental, event production, clubs and performance venues. Featuring an 18-inch direct radiating driver powered by a 3600 Watt  Class D amplifier, the KS118 delivers high sound pressure levels with dynamic.
$2,999.00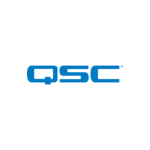 Key Features of the QSC KS118 Powered 18in Subwoofer:
Very high output with impressive low frequency performance
3600 Watt Class D amplifier module
18 inch (460 mm) long excursion direct radiating driver
Omni-directional or cardioid radiation modes (cardioid setup requires min. 2 units)
Selectable DEEP™ mode for extremely low frequency extension
Adjustable crossover and delay
Scenes for commonly-used applications that can be saved/recalled
Refined, professional and elegant appearance in any application
Rugged painted wood enclosure for lasting durability
Vertical or horizontal deployment(M20 threaded pole receiver for vertical setup)
Four low-noise, heavy-duty casters
Optional transport cover, temporary weather cover, KS-LOC security cover and 35 mm loudspeaker pole accessories available
6-Year Warranty with product registration
Brand
QSC Audio
QSC Audio is an American company that specializes in the design, development, and manufacturing of audio products and systems. The company was founded in 1968 and is based in Costa Mesa, California. Offering a wide range of audio products, including amplifiers, loudspeakers, digital signal processors, mixers, and audio networking solutions. Their products are used in a variety of applications, including live sound, commercial audio, and cinema sound.
In the early years they focused primarily on designing and manufacturing power amplifiers for professional audio applications. However, they soon expanded their product line to include other audio products such as speakers and mixers. Throughout the 1980s and 1990s, QSC Audio continued to innovate and develop new products, including some of the first digital signal processors (DSPs) for audio applications. They also developed a reputation for their commitment to quality and reliability, and their products became popular with sound engineers and musicians around the world.
Today, QSC Audio is recognized as one of the leading companies in the audio industry, with a wide range of products and solutions for various applications. They continue to innovate and develop new technologies, and their products are used by professionals and enthusiasts around the world in various industries, including live sound, cinema, commercial audio, and more.
GTR Direct is a proud dealer for QSC audio Canada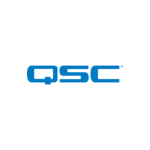 Related products
Rated 5.00 out of 5

$

196.00

Rated 5.00 out of 5

Features of the QSC E110 10in 300W Passive Speaker

$

959.00

Rated 5.00 out of 5

Specifications: 12 Full Function Inputs: 4 Mic,

$

1,749.00