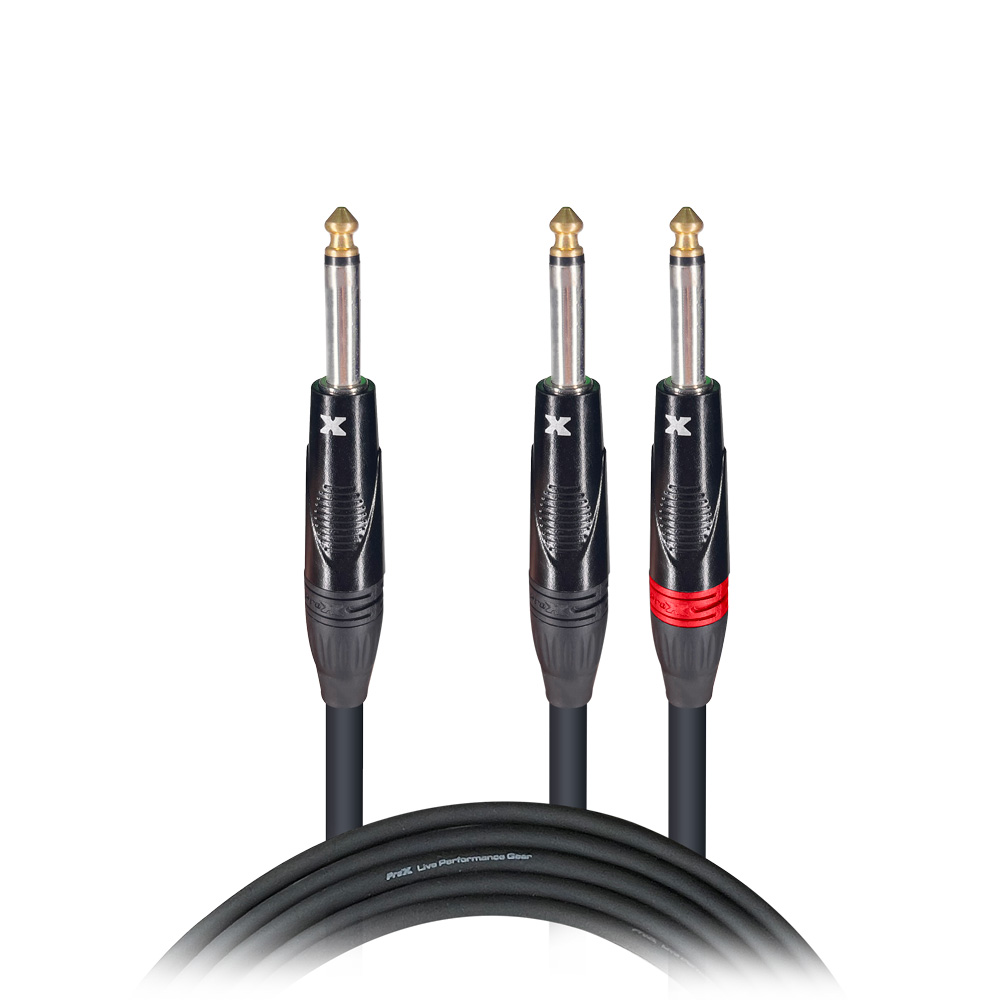 5 Ft. 1/4″ TS-M to Dual 1/4″ TS-M High Performance Audio Cable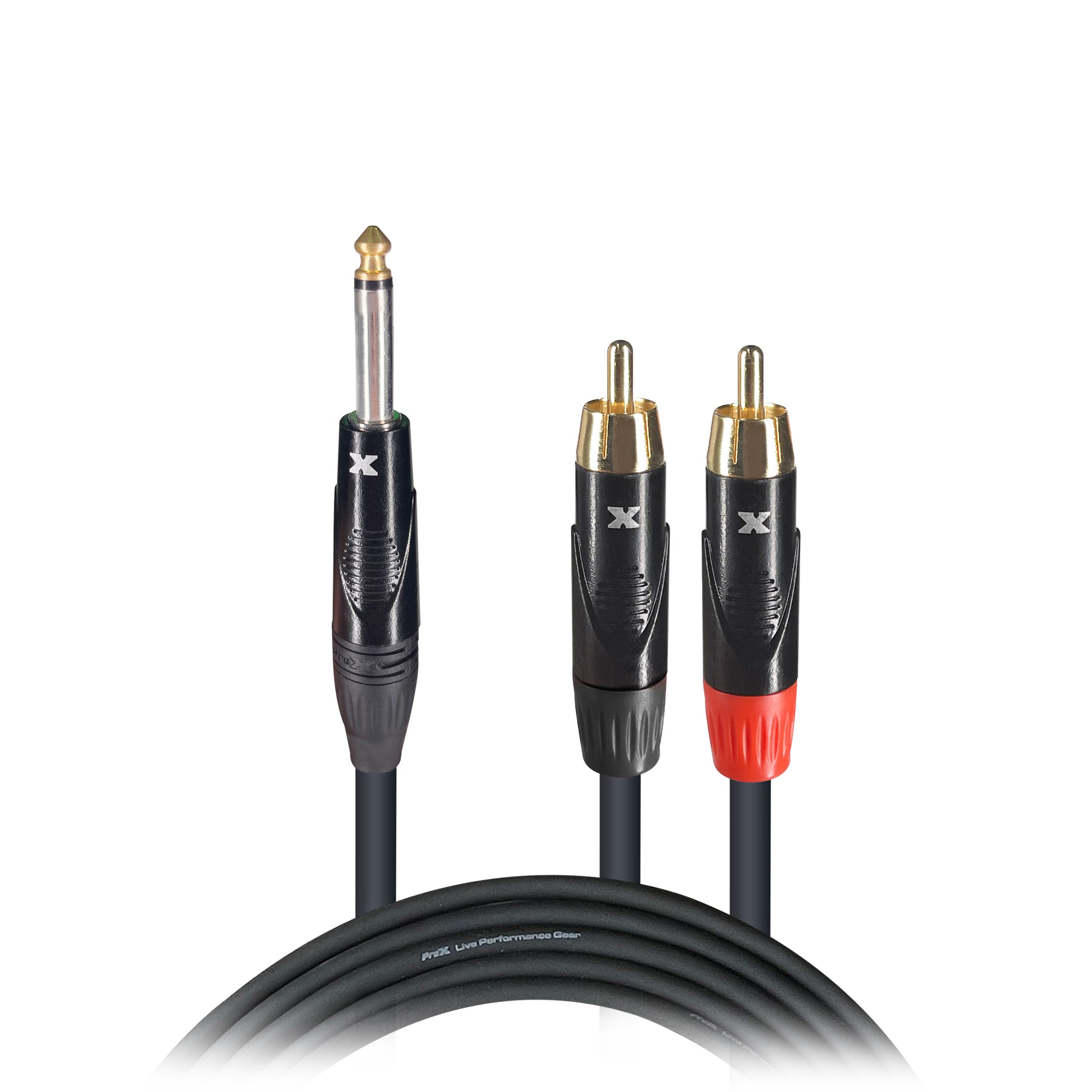 3 Ft. Unbalanced 1/4″ TS-M to Dual RCA-M High Performance Audio Y Cable
10 Ft. 1/4″ TS-M to Dual 1/4″ TS-M High Performance Audio Cable
ProX XC-PYP10 10 Ft. 1/4″ TS-M to Dual 1/4″ TS-M High Performance Audio Cable
$29.00
The ProX XC-PYP10 is ideal for professional touring and live sound applications where a device with a Dual TS-M output/input needs to be connected to a device with a 1/4″ TS output/input.
ProX cables are built with uncompromised quality with excellent performance at each connection – Instrument cables, Speaker cables, RCA cables, DMX cables, Power cables and more. Our cables are made for professionals, by professionals.  
93% braided OFC Copper Compact shield to reduce noise and protect pure sound transfer.
Compact cable diameter to decrease eddy currents.
Bending & Twisting are no match for our high-performance tour-grade audio cables. They're designed to provide years of dependable sound reproduction and outlast every other cable on the market! Complete Coil technology demands consistent weave tolerances to create precise accuracy and detailed clarity. This is the most important part of the design and greatly affects performance.
---
Gold/Silver Plated Contacts
ProX Branded, All Metal TS Connectors
Excellent durability and superior signal transfer
20 AWG x 2 Oxygen-Free Copper (OFC) conductors
Extra Durable & Flexible long life construction
ProX Limited Lifetime Warranty – Protect Your Sound!
Master Box is 10 Cables 
---
1/4″ TS-M to Dual 1/4″ TS-M
---
Brand
ProX Live Performance Gear
ProX Live Performance Gear makes products that are designed for professionals, by professionals. Our motto is simple; "Quality, without compromise". We believe the highest quality of components met with cutting edge design allows us to achieve our goals at a competitive price point. In 1984 ProX Started by manufacturing flight cases for broadcasting production and touring companies. Now specializing in manufacturing specific DJ controller cases for brands like Pioneer, Yamaha and DiGiCo as well as products like lighting cases, stands, cables, and bags.
All cases use CNC technology, during the manufacturing process, to assure that cases are consistently built with strict specifications and tolerances that are required for the high-quality standards that ProX cases have been known for. ProX Listens to customer feedback and consistently create outstanding solutions for all your needs. The Flip-Ready cases are manufactured in Poland and are handcrafted for quality control and individually tesfad for smooth operation. The Flip-Ready design allows for easy, one person, instead of four, movement from the transport position to operational position with virtually no effort.
GTR Direct is a proud dealer for ProX Canada
Related products
Rated 5.00 out of 5

Specifications: Conductor 2 × 24 AWG stranded co

$

23.99

Rated 5.00 out of 5

Specifications: Conductor 2 × 24 AWG stranded co

$

24.99

Rated 5.00 out of 5

Specifications: Conductor 2 × 24 AWG stranded co

$

74.99