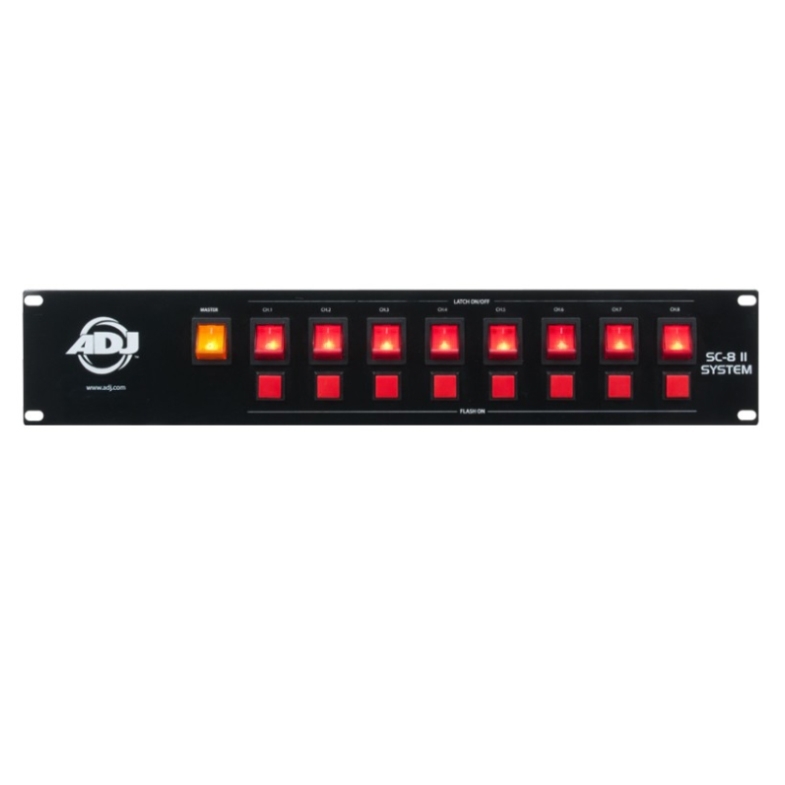 ADJ SC-8 II System
November 17, 2021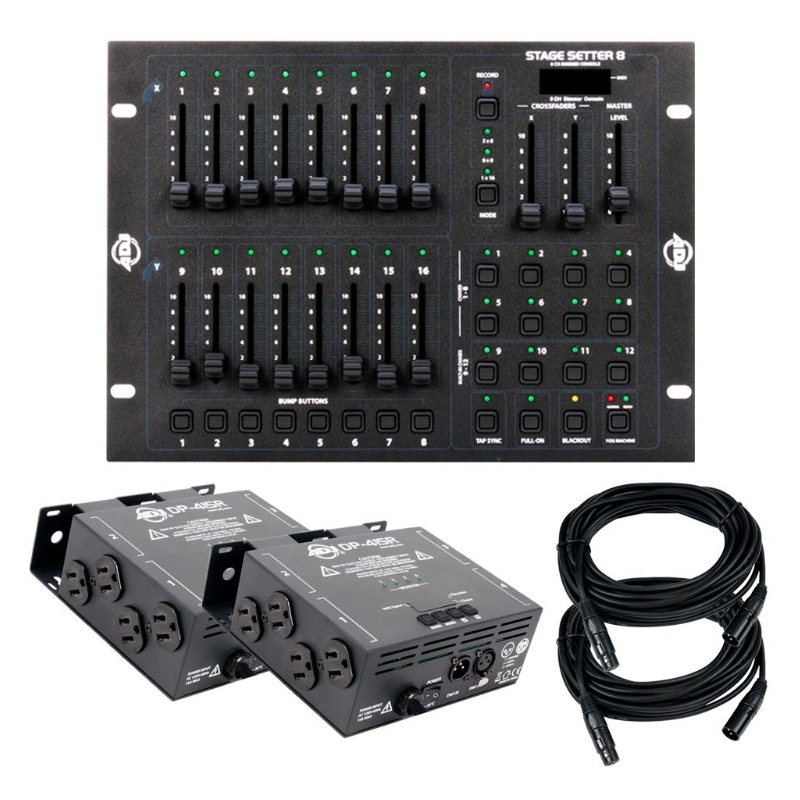 ADJ Stage Pak 1 – Stage Lighting System
November 17, 2021
Features:
8 Channel wifi switch pack
600W per channel, 2,400W max.
Intuitive Application for iOS mobile devices (iPad and iPhone)
Creates a wireless network between iOS device and Airstream pack
2.4 GHz DSSS wireless frequency
Channel names can be renamed
Photos can be taken on the fly and used to be included in channel button image
Programmable timer for automatic on/off operation
Memory is built into pack so once programmed, iOS device does not need to be used
Wifi network is passcode protected
Specifications:
Requires Airstream Wifi Application for control
Power Consumption: 7.7W
Voltage: AC 100 ~ 240V, 50/60Hz
Total Max. Loading: 20A / 2400W
Single Channel Loading: 8A / 960W
Wifi Frequency: 2.4GHz 802.11b
Working Humidity: <85%RH
Working Temperature: 0~55 Degree
Max On/OFF Cycles: > 50,000
Brand
American DJ
American DJ is a top-tier brand in the professional lighting industry, offering high-quality and innovative lighting solutions for DJs, clubs, stages, and events. With over 30 years of experience they are a trusted name in the market, providing advanced technology, exceptional performance, and superior control for lighting systems. Their products range from moving head luminaires, static washes, blinders, strobes, DMX control hardware/software, LED video panels and related accessories, as well as fog, haze and other atmospheric effect generators American DJ's team of experts works closely with their clients to deliver customized solutions that meet their specific needs and budget, ensuring a seamless and successful lighting experience.
GTR Direct is a proud dealer for American DJ Canada