ADJ ArKaos GrandVJ 2.0-XT
November 15, 2021

ADJ DMX Operator Pro – Intelligent Controller & Dimmer
November 15, 2021
ADJ DMX Operator Controller
The ADJ DMX Operator Controller has 12 individual fixture buttons which allow you to control up to 12 separate intelligent lighting fixtures of up to 16 DMX channels each. With ADJ's DMX Operator Controller, you can record up to 6 chases with separate fade times and step speeds.
$219.00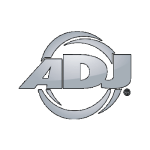 Specifications
Product: ADJ DMX Operator
An affordable solution for controlling DMX products
Control up to 192 DMX channels
12 individual fixture channels – Control up to 12 separate intelligent lights with up to 16 DMX channels per fixture
Fixtures with less than 16 DMX channels may be combined on 1 Channel Fader
Record up to 6 programmable chases with fade times and different speeds
8 individual faders provide easy programmability for Intelligent lighting or Dimmer Packs
MIDI controllable
DMX-512 3 pin XLR signal
Built-in Microphone 
Remote control: Blackout controlled by MIDI input signal 
Power input: DC 9V-12V, 220 mA min. power supply included, 120V or 220V operation
Dimensions: 5.25″ L x 19″ W x 2.5″ H – 19 in. / 3 r.m. spaces
Weight: 5 lbs
Brand
American DJ
ADJ is known for reliable products, exceptional customer support and innovation, having recently pioneered a number of market-leading IP65-rated lighting solutions. The company's range includes moving head luminaires, static washes, beam effects, audience blinders, strobes, DMX control hardware/software, LED video panels and related accessories, as well as fog, haze and other atmospheric effect generators. ADJ serves both the AVL rental and installation markets. Its products are used worldwide for events, productions and festivals of all sizes, and are also installed in a wide variety of venues ranging from churches, and theatres to trampoline parks and roller rinks, nightclubs and lounges to concert venues and event centers.
The ADJ family of brands include: ADJ Lighting, Elation Professional, Avante Audio, American Audio, Acclaim Lighting, Magmatic Effects, Obsidian Control Systems, Eliminator Lighting, Global Truss America, DuraTruss, Accu-Cable and Accu-Stand.
GTR Direct is a proud dealer for American DJ Canada