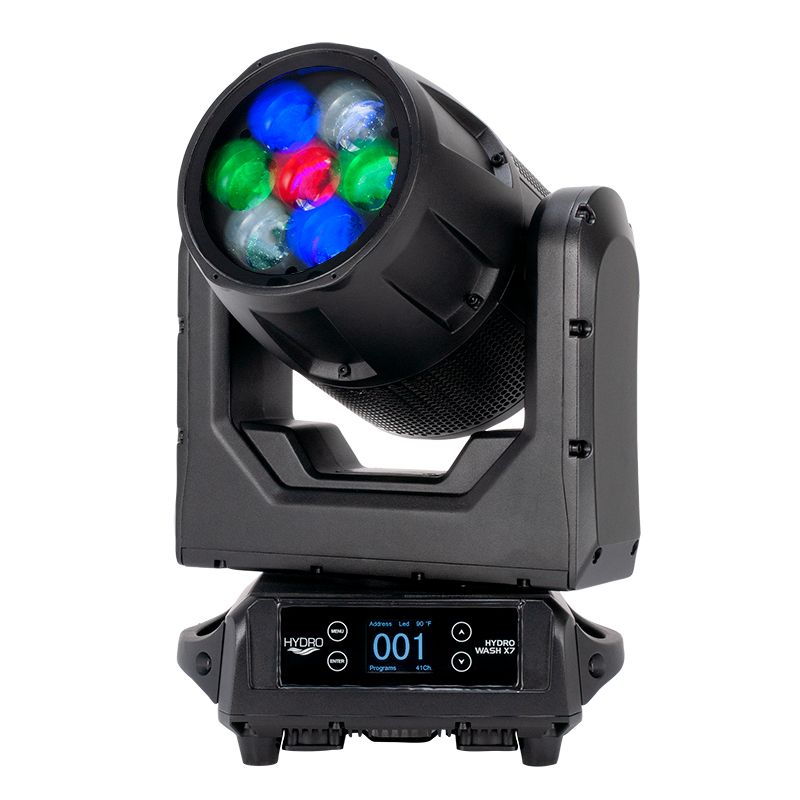 ADJ Hydro Wash X7 – IP65 rated professional moving head wash
September 23, 2020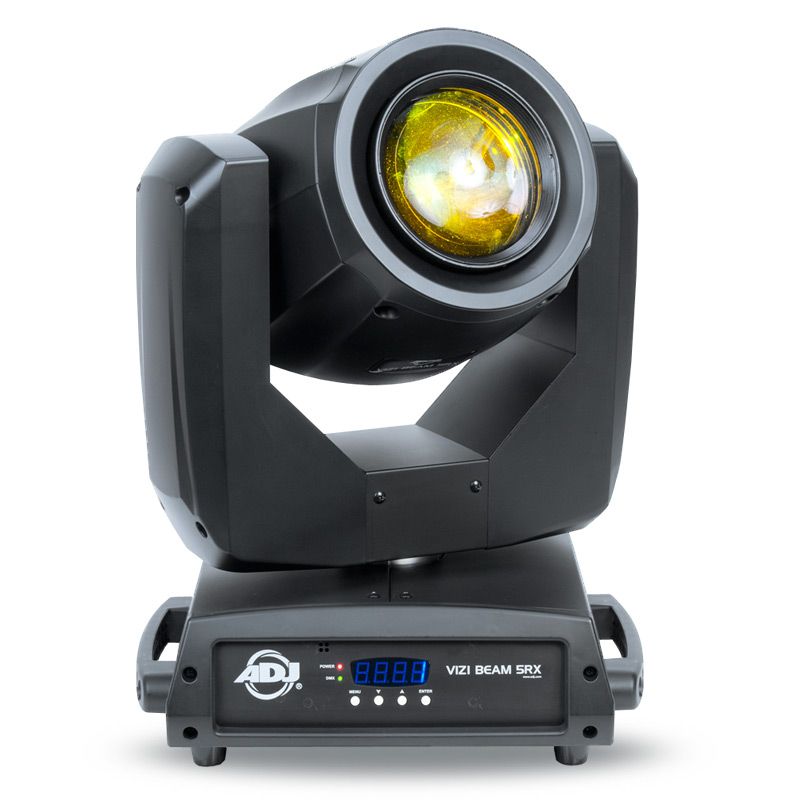 ADJ VIZI-BEAM-5RX – professional moving head beam
September 23, 2020
The ADJ Hydro Wash X19 is an IP65 rated 760W professional moving head wash fixture with nineteen 40W RGBW (4-IN-1) LEDs.
With robust construction and IP65-ratings, the Hydro Wash X19 is designed for both indoor or outdoor use. Its durable metal casing protects it from dust, sand, moisture and liquids, making it ideal for use in all situations from dusty deserts in California to rainy fields in England. Perfect for festivals and outdoor events, as well as installation in open-air clubs and other outside entertainment spaces where wash lighting is a must. This groundbreaking fixture offer an extended operational life and reduced maintenance requirement due to its long-life LED and sealed casing design.
The Hydro Wash X19 has a wealth of features such as motorized focus (6 ~ 40-degrees), WiFLY wireless DMX, fine pan/tilt and dimming, 6 dimmer modes, LED refresh rate and gamma control settings.
Its fitted with 5-pin DMX In/Out and electrical In/Out connectors to daisy chain power. It offers a RJ45 port for software updates. All connections are IP65 rated with rubber protective covers.
Specifications
Light Source:
• 19x Osram 40W RGBW (4-IN-1) LEDs
Features:
• IP65 outdoor rated – protects fixture from dust, sand, moisture and liquid
• Motorized Zoom: 6 ~ 40-degrees
• Firmware Upgrade: Update via IP65 RJ45 port (with rubber protective cover)
Construction:
• Color display with touch buttons
• Data In/Out: 5-pin DMX IP65 (with rubber protective covers over connections)
• Power In: IP65 locking power input (with rubber protective covers over connection)
• All metal case design
Control:
• WiFLY EXR Wireless DMX built-in (Up to 2,500 ft / 700M line of sight)
• Fully pixel mappable
• 3 DMX channel modes: 16, 88 & 90 channels
• Protocols: DMX-512, RDM, KlingNet and Artnet
• Control modes: DMX-512, KlingNet and Artnet
• 0-100% dimming plus 16-bit fine dimming
• 6 dimmer modes
• Strobe & pulse effects
• Gamma correction: 1.0, 2.0, 2.2, 2.4, 2.6 and 2.8
• With Wired Digital Communication Network
Pan/Tilt:
• Pan/Tilt: 540-degrees / 230-degrees
• 16-bit Fine Pan
• 16-bit Fine Tilt
Electrical:
• Multi-voltage operation: 100-240V, 50/60Hz
• Maximum power draw: 990W
Dimensions & Weight:
• Dimensions (LxWxH): 15.25" x 11" x 20.75" / 384x275x524mm
• Weight: 53 lbs. / 24 kg.
Approval / Ratings
• cETLus Approved (Control # 4000358)
Brand
American DJ
American DJ is a top-tier brand in the professional lighting industry, offering high-quality and innovative lighting solutions for DJs, clubs, stages, and events. With over 30 years of experience they are a trusted name in the market, providing advanced technology, exceptional performance, and superior control for lighting systems. Their products range from moving head luminaires, static washes, blinders, strobes, DMX control hardware/software, LED video panels and related accessories, as well as fog, haze and other atmospheric effect generators American DJ's team of experts works closely with their clients to deliver customized solutions that meet their specific needs and budget, ensuring a seamless and successful lighting experience.
GTR Direct is a proud dealer for American DJ Canada