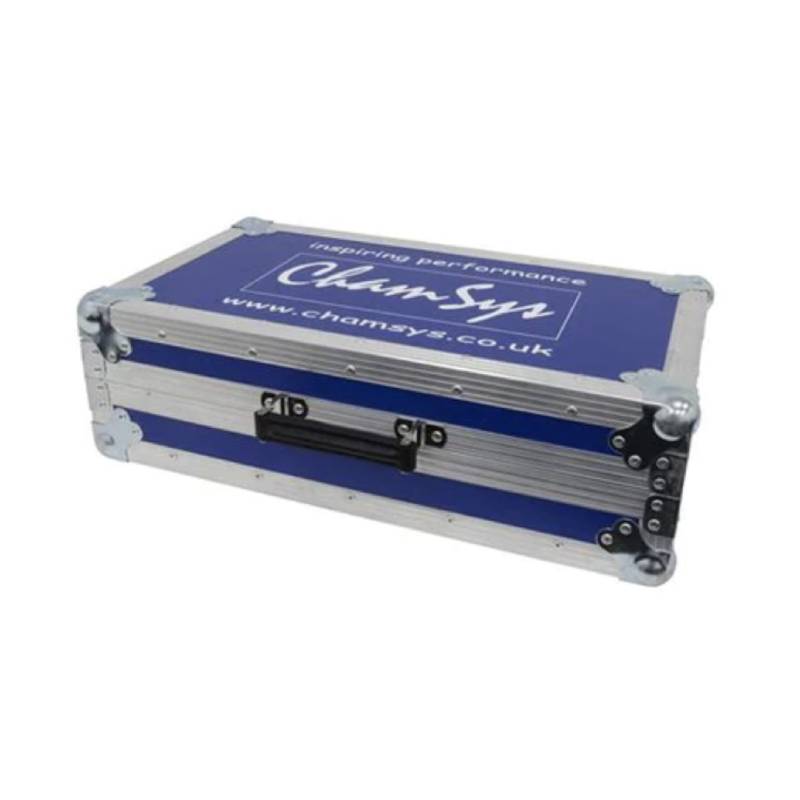 ChamSys Flight Case for QuickQ 10 and QuickQ 20 Lighting Consoles
May 16, 2023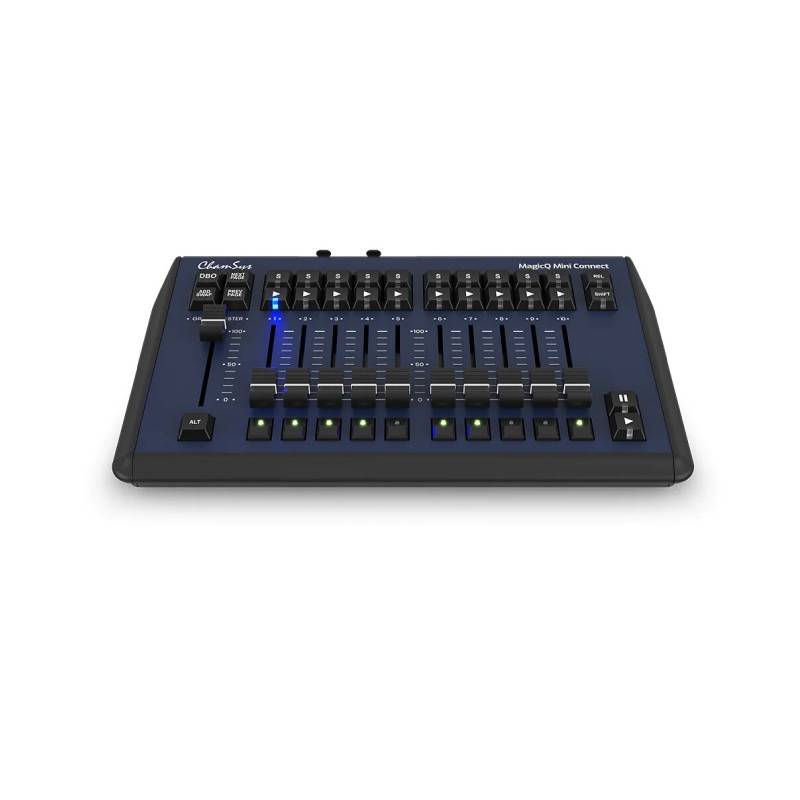 ChamSys MagicQ Mini Connect Portable USB- Powered Control Surface
May 16, 2023
ChamSys FLIGHTWH-MQ80 Flight Case For MagicQ MQ80 Blue w/ Wheels
ChamSys flight cases are carefully designed to ensure maximum protection for ChamSys products, increasing the life and maintaining the value.
$1,559.99
Features of the ChamSys FLIGHTWH-MQ80 Flight Case For MagicQ MQ80:

Use high quality foam, cut using high precision C&C to ensure that the ChamSys products fit snugly and moving parts such as buttons, faders, encoders and displays have maximum protection.
Use high quality tough laminate giving superior resistance to knocks and bumps.
Are designed with extra room underneath the products for storing accessories and cables – helping to prevent damage to the main product control surface.
Use 6 rivet corners, 4 rivet braces for maximum strength.
Use quality butterfly catches and case handles.
Have custom cut outs in the foam for the working lights.
Use ChamSys branding – color and logo.