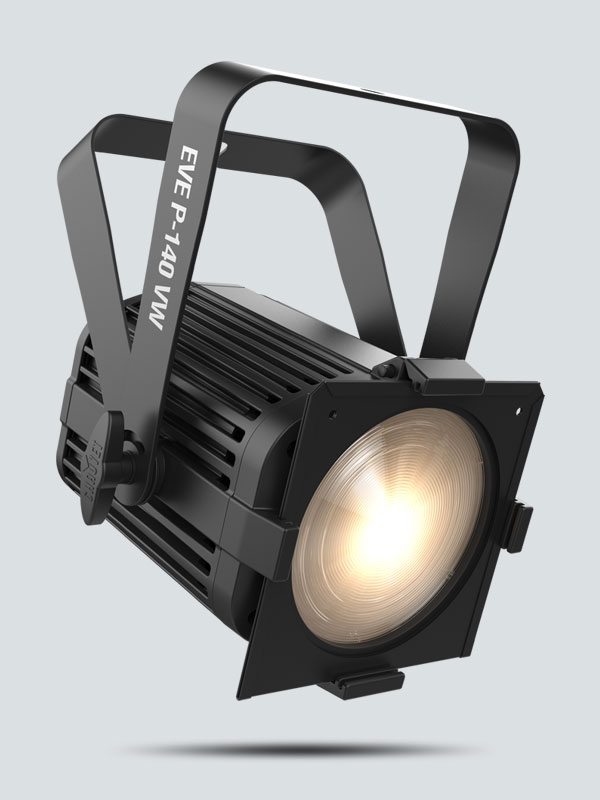 Chauvet DJ EVE P-140 VW Variable White Wash Light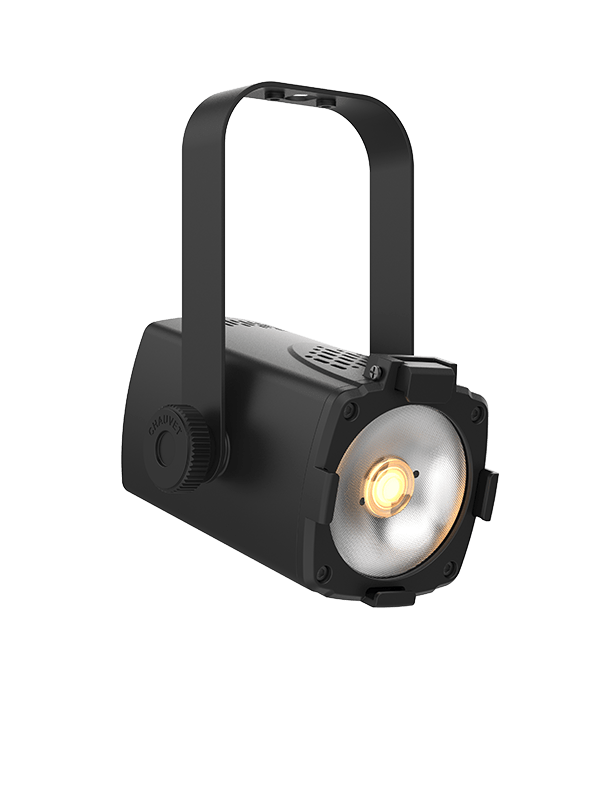 Chauvet DJ Eve TF-20X Soft Edge Accent Luminaire – Black
Chauvet DJ EVE P-160 RGBW
When warm, bright, even wash light is needed for mobile and installation applications, EVE P-160 RGBW delivers. This robust light boasts 160 total watts of red, green, blue and white LEDs for full colour output.
$838.99
Features of the Chauvet DJ EVE P-160 RGBW:
Robust wash light designed for mobile and installation applications
Included interchangeable magnetic lenses alter the beam to desired angles
Full color output as well as preset white color temperatures built in.
Built-in gel frame holder and 6¼-inch accessory slot to hold barn doors
Fanless design ensures 100% silent operation
Flicker-free on video due to the high-frequency LED dimming
D-Fi USB compatibility for wireless master/slave or DMX control
Cast aluminum housing provides extra strength without the weight
powerCON-compatible power input/output connections for power linking
Fits best in the CHS-40 VIP gear bag
Specifications:
DMX Channels: 4, 6 or 11
DMX Connectors: 3- and 5-pin XLR
Light Source: 61 LEDs (14 red, 13 green, 14 blue, 20 white) 160 W total, (3.8 A), 50,000 hours life expectancy
Strobe Rate: 0 to 33 Hz
PWM Frequency: 2 kHz
Beam Angle: 23°, 35° or 48°
Field Angle: 50°, 63° or 85°
Illuminance: (23°): 3,442 lux @ 2 m (no lens)
(35°): 2,414 lux @ 2 m (lens 1)
(48°): 1,310 lux @ 2 m (lens 2)
(23°): 519 lux @ 5 m (no lens)
(35°): 386 lux @ 5 m (lens 1)
(48°): 211 lux @ 5 m (lens 2)
Lumens: 4,880
Power Linking: 11 units @ 120 V; 21 units @ 230 V
Input Voltage: 100 to 240 VAC, 50/60 Hz (auto-ranging)
Power and Current: 122 W, 1 A @ 120 V, 60 Hz
121 W, 0.5 A @ 230 V, 50 Hz
Weight: 7.8 lbs (3.6 kg)
Size: 8.6 x 9.7 x 12 in (220 x 245 x 305 mm)
Approvals: CE, MET, RoHS
Accessory Holder/Gel Frame Size: 6.25 in (159 mm)
CRI: 80 (Warm White)
Colour Temperature Range: 2700 to 6500 K
Optional Controllers: DFI USB
WHAT'S INCLUDED
EVE P-160 RGBW
Power cord
2 lenses
Gel frame
Quick Reference Guide

Brand
Chauvet DJ
CHAUVET DJ is a premier line of entertainment lighting, controllers and accessories for the mobile performer, DJs, clubs, corporate events and more. Offering the most value in the industry. Chauvet is a leading developer of luminaires, trussing, controllers, atmospherics and related equipment marketed globally under four main brands: CHAUVET DJ, CHAUVET Professional, Iluminarc, and ChamSys. Each Chauvet brand is well thought out to serve different customer needs but they all share the company's focus on positively impacting every market segment with a competitive advantage in terms of value, innovation or performance.
Founded in 1990 by Albert and Berenice Chauvet, the company is widely recognized for its leadership in bringing successful concepts to market, including pioneering the development of affordable LED color mixing fixtures. The Chauvet mission is to elevate the world of lighting with customer-driven products at unparalleled value. We achieve this by following our VIP standards (value, innovation, performance) which motivate us to capture every technological and competitive edge to benefit our customers who are always our first priority.
Related products
Rated 5.00 out of 5

Specifications Light Source: • LED: 15x 12W HE

$

1,269.00

Rated 5.00 out of 5

The ADJ MOD Barn Doors BLK • Black metal barn do

$

32.00

Rated 5.00 out of 5

Features of the ADJ Element ST Hex:  • Menu se

$

499.00