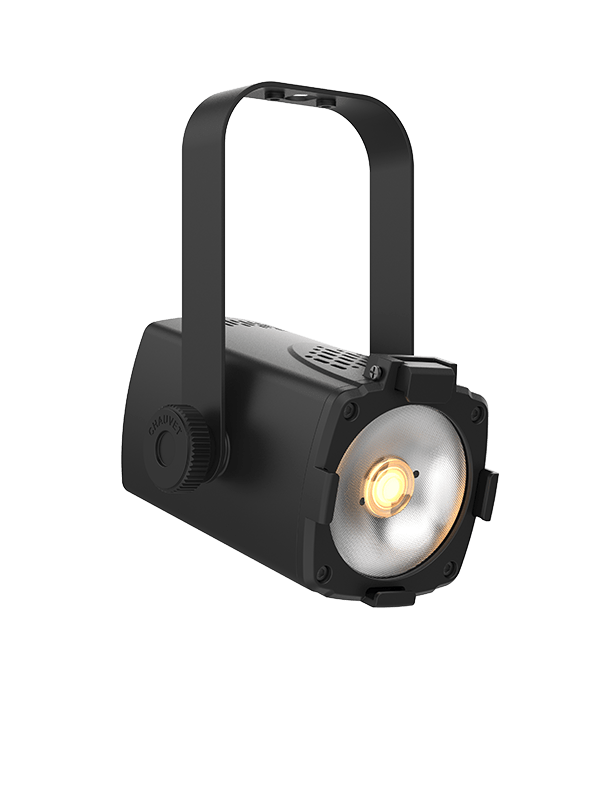 Chauvet DJ Eve TF-20X Soft Edge Accent Luminaire – Black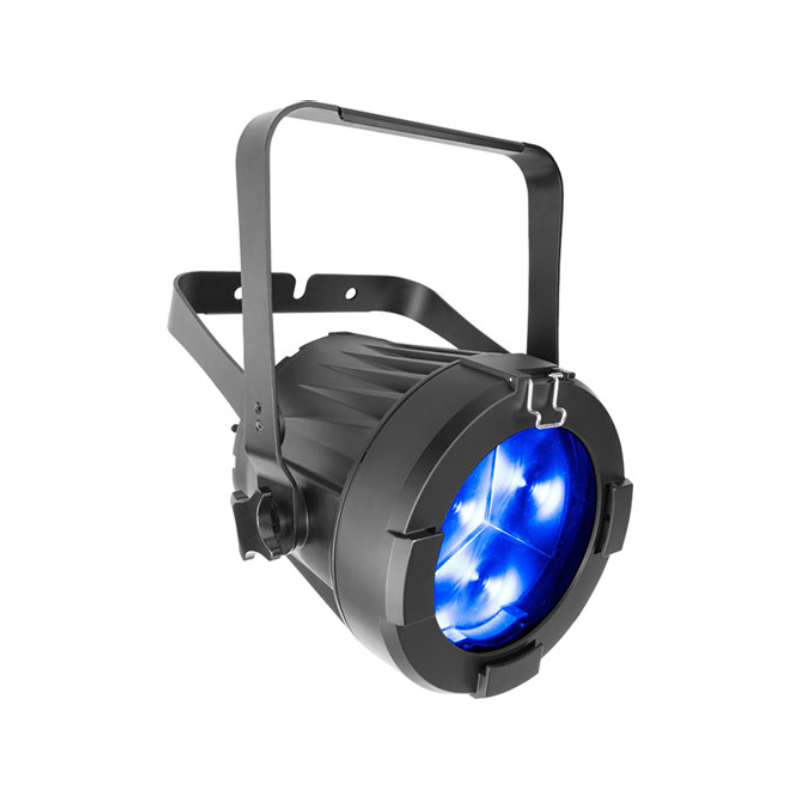 Chauvet Pro COLORado 3 Solo 180W RGBW Par
Chauvet DJ Eve TF-20X Soft Edge Accent Luminaire – White
Create warm accent lighting for your mobile and installation applications with EVE TF-20X, a soft edge accent luminaire in a classic Fresnel style form factor that gives the feeling of stage and theatrical lighting.
$260.99
Features of the Chauvet DJ Eve TF-20X Soft Edge Accent Luminaire:
Soft edge accent luminaire designed for mobile and installation applications
Constant Current Reduction (CCR) dimming works with conventional dimmers
Track adaptor included fits most single and dual circuit tracks
Suitable for every event with either black or white housing
Classic Fresnel style gives the feeling of stage and theatrical lighting
Included barn doors block excess light from stage and unwanted areas
Includes Gel frame to add custom colors when needed
Achieve flicker-free video operation with CCR LED dimming
Standard power cord attached for mobile use right out of the box
Includes track light adaptor for easy addition to existing track lighting systems
MET certified, perfect for retrofitting and new installations
Specifications:
Light Source: 1 COB LED (warm white) 20 W, (0.5 A), 50,000 hours life expectancy
Beam Angle: 24°
Field Angle: 40°
Illuminance: 1,506 lux @ 2 m
Lumens: 1,658
Input Voltage: 120 VAC, 60 Hz
Power and Current:
24 W, 0.2 A @ 120 V, 60 Hz
24 W, 0.1 A @ 220 V, 50 Hz
Weight: 2 lbs (0.9 kg)
Size: 7.9 x 4.8 x 3.4 in (201.5 x 123 x 87.8 mm)
Approvals: CE, MET, UKCA, RoHS
Color Temperature: 2700 K
CRI: 91
Input Voltage: 220 VAC, 50 Hz
Compatible Track: Type H
What's Included
EVE TF-20X
Track adaptor
Barn doors
Gel frame
Quick Reference Guide

Brand
Chauvet DJ
CHAUVET DJ is a premier line of entertainment lighting, controllers and accessories for the mobile performer, DJs, clubs, corporate events and more. Offering the most value in the industry. Chauvet is a leading developer of luminaires, trussing, controllers, atmospherics and related equipment marketed globally under four main brands: CHAUVET DJ, CHAUVET Professional, Iluminarc, and ChamSys. Each Chauvet brand is well thought out to serve different customer needs but they all share the company's focus on positively impacting every market segment with a competitive advantage in terms of value, innovation or performance.
Founded in 1990 by Albert and Berenice Chauvet, the company is widely recognized for its leadership in bringing successful concepts to market, including pioneering the development of affordable LED color mixing fixtures. The Chauvet mission is to elevate the world of lighting with customer-driven products at unparalleled value. We achieve this by following our VIP standards (value, innovation, performance) which motivate us to capture every technological and competitive edge to benefit our customers who are always our first priority.
Related products
Rated 5.00 out of 5

Features of the Elation WW Profile HP IP: IP65

$

2,639.00

Rated 5.00 out of 5

Features of the ADJ Encore Profile 1000 RGBW: 1

$

1,239.00

Rated 5.00 out of 5

Features of the ADJ Encore Profile 1000 WW: • P

$

1,189.00