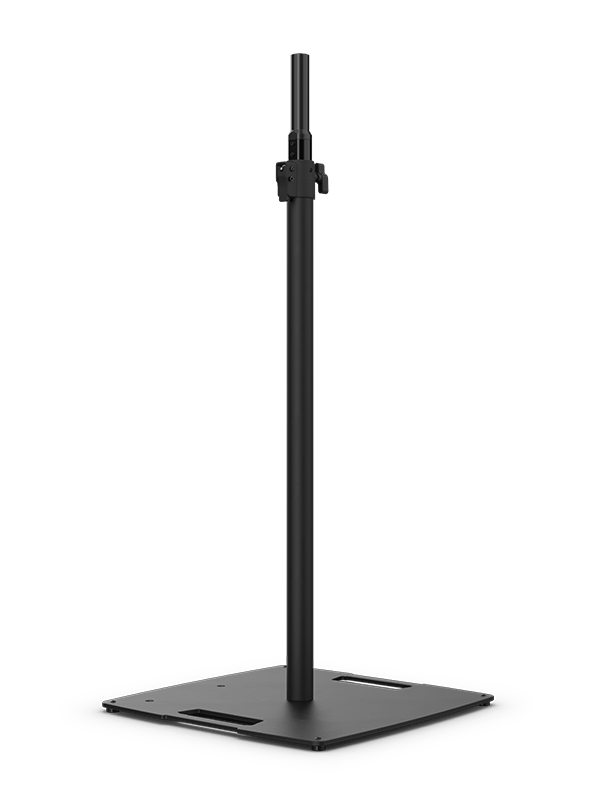 Chauvet DJ FLEXstand – Black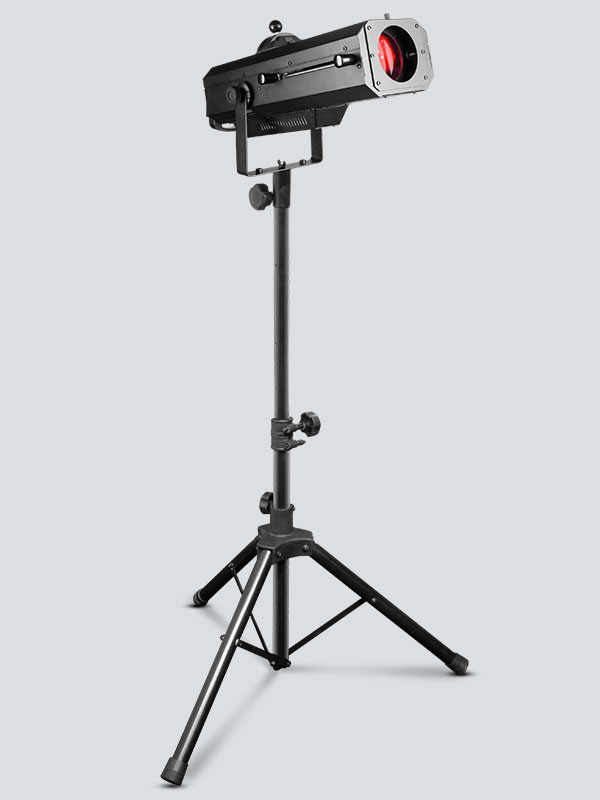 Chauvet DJ LED Followspot 120ST
Chauvet DJ FLEXstand – White
Sturdy, flexible stands are the backbone of your equipment. FLEXstand is the stand that defines strength, durability and flexibility. FLEXstand is a multi-purpose, telescoping stand that safely supports both lighting and audio gear. 
$477.99
Features of the Chauvet DJ FLEXstand:
Multi-purpose, telescoping stand safely supports lighting and audio gear
Different pole diameters accommodate clamps and taper into a speaker mount on top
Trigger-style safety release allows the pole to descend safely
Toolless design allows for fast and easy setup and tear down
Threaded pole can be inserted into multiple positions for different applications
Cast iron base includes rubber feet that won't scratch delicate floors and allows for quick retrieval
Specifications:
Weight: 44 lb (20 kg)
(base): 36 lb (16 kg)
Size: (base): 21.5 x 21.6 x 0.6 in (547 x 549 x 16 mm)
Threaded Insert (base): 20mm
Threaded Insert (pole top): 10mm
Load Capacity: 150 lb (68 kg)
Pole Height: 4.8 to 8 ft (1.5 to 2.4 m)
Pole Diameter (bottom): 2 in (50 mm)
Pole Diameter (top): 1.4 in (45 mm)
WHAT'S INCLUDED
1 base plate
1 telescoping pole
1 carry bag
4 flush mount screws
1 Allen key
QRG

Brand
Chauvet DJ
CHAUVET DJ is a premier line of entertainment lighting, controllers and accessories for the mobile performer, DJs, clubs, corporate events and more. Offering the most value in the industry. Chauvet is a leading developer of luminaires, trussing, controllers, atmospherics and related equipment marketed globally under four main brands: CHAUVET DJ, CHAUVET Professional, Iluminarc, and ChamSys. Each Chauvet brand is well thought out to serve different customer needs but they all share the company's focus on positively impacting every market segment with a competitive advantage in terms of value, innovation or performance.
Founded in 1990 by Albert and Berenice Chauvet, the company is widely recognized for its leadership in bringing successful concepts to market, including pioneering the development of affordable LED color mixing fixtures. The Chauvet mission is to elevate the world of lighting with customer-driven products at unparalleled value. We achieve this by following our VIP standards (value, innovation, performance) which motivate us to capture every technological and competitive edge to benefit our customers who are always our first priority.
Related products
The Prox T-LST57T Single 57" Triangle Steel Truss

Rated 5.00 out of 5

$

70.00

Features of the Chauvet DJ CH-06 T-Bar Tripod:

Call for Price