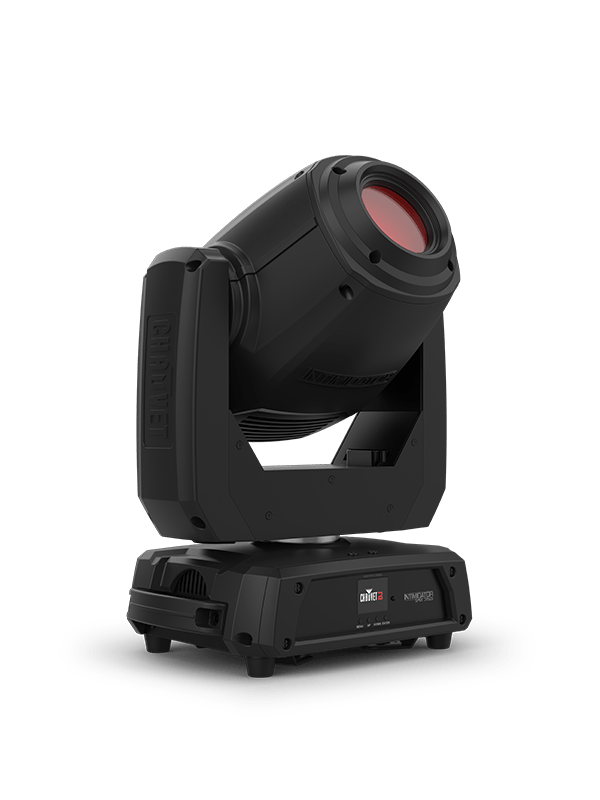 Chauvet DJ Intimidator Spot 375ZX LED Moving Head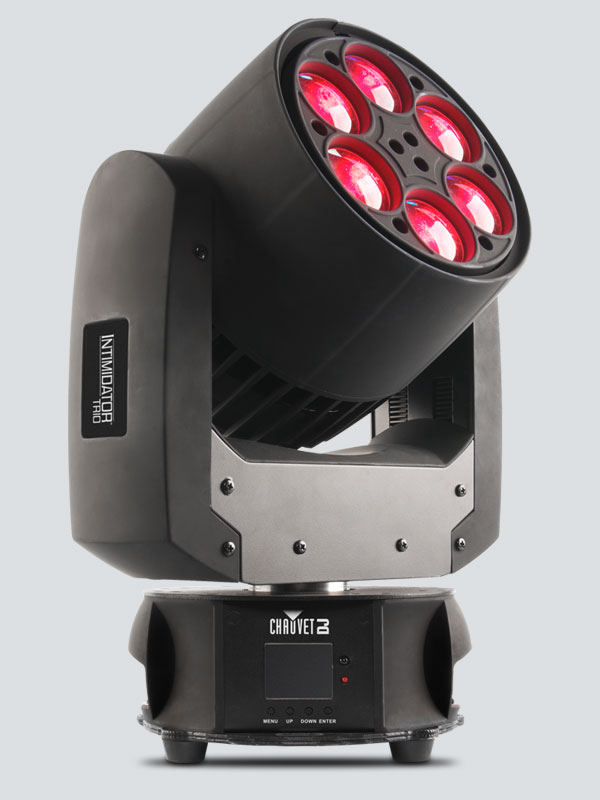 Chauvet DJ Intimidator Trio LED Moving Head
Chauvet DJ Intimidator Spot 475ZX LED Moving Head
Unlock your best with X! Intimidator Spot 475ZX! This feature-packed powerhouse moving head packs a 250-watt punch for larger events. Intimidator Spot 475ZX comes equipped with a built-in RF receiver for wireless control.
$2,692.99
Features of the Chauvet DJ Intimidator Spot 475ZX LED Moving Head:
Compact moving head designed for large events
Onboard USB-C port allows for quick software updates
Built-in RF receiver for wireless control using the RFC or RFC-XL optional remotes
New home position allows for smoother programming
Dual rotating prisms split the beam for great effects and cover a larger area
Motorized zoom for short or long throw applications
¼-turn hanging bracket allows for single or dual clamp mounting options
Project crisp gobos from nearly any distance with the motorized focus
Beams always remain on the dance floor using the built-in, innovative Totem mode
Set, save, and recall 1 scene manually, directly from the full-color LCD display
powerCON-compatible power input/output connections saves setup time
Specifications:
DMX Channels: 10 or 16
DMX Connectors: 3 XLR
Pan and Tilt: 540°/270°
Pan and Tilt Ranges: 540°, 360°, 180° pan/270°, 180°, 90° tilt
Colors: 7 + white, split colors, continuous scroll at variable speeds
Gobos: 7 + open (6 metal + 1 glass), rotating, interchangeable, indexing, slot-n-lock, continuous scroll at variable speeds
Light Source: 1 LED (cool white) 250 W, (10 A), 50,000 hours life expectancy
Strobe Rate: 0 to 20 Hz
Lumens: 10,710
Power Linking: 3 units @ 120 V; 7 units @ 230 V
Input Voltage: 100 to 240 VAC, 50/60 Hz (auto-ranging)
Power and Current:
378 W, 3.4 A @ 120 V, 60 Hz
372 W, 1.9 A @ 230 V, 50 Hz
Weight: 36.2 lb (16.5 kg)
Size: 14.3 x 10 x 21 in (363 x 250 x 531 mm)
Approvals: CE, UKCA, RoHS, MET
Gobos: 8 + open, indexing, continuous scroll at variable speeds
Gobo Size: 25.7 mm outside, 21 mm image, 1.3 mm max thickness
Prism: 5-facet linear, bi-directional at variable speeds
Prism: 6-facet round, bi-directional at variable speeds
Zoom Angle (motorized): 13° to 28°
Illuminance (13°) : 90,979 lux @ 2 m
Illuminance (28°) : 24,565 lux @ 2 m
Illuminance (13°) : 14,557 lux @ 5 m
Illuminance (28°) : 3,930 lux @ 5 m
Color Temperature: 15,000 K
Optional Controllers: RFC, RFC-XL
What's Included
Fixture
Power cord
Hanging bracket
Quick Reference Guide
Brand
Chauvet DJ
CHAUVET DJ is a premier line of entertainment lighting, controllers and accessories for the mobile performer, DJs, clubs, corporate events and more. Offering the most value in the industry. Chauvet is a leading developer of luminaires, trussing, controllers, atmospherics and related equipment marketed globally under four main brands: CHAUVET DJ, CHAUVET Professional, Iluminarc, and ChamSys. Each Chauvet brand is well thought out to serve different customer needs but they all share the company's focus on positively impacting every market segment with a competitive advantage in terms of value, innovation or performance.
Founded in 1990 by Albert and Berenice Chauvet, the company is widely recognized for its leadership in bringing successful concepts to market, including pioneering the development of affordable LED color mixing fixtures. The Chauvet mission is to elevate the world of lighting with customer-driven products at unparalleled value. We achieve this by following our VIP standards (value, innovation, performance) which motivate us to capture every technological and competitive edge to benefit our customers who are always our first priority.
Related products
Rated 5.00 out of 5

Specifications Light Source: • 7x Osram 40W RG

$

4,119.00

Rated 5.00 out of 5

Specifications: • 2 DMX Channel Modes: 16 or

$

1,899.00

Rated 5.00 out of 5

Specifications • Unique lighting fixture with

$

819.00