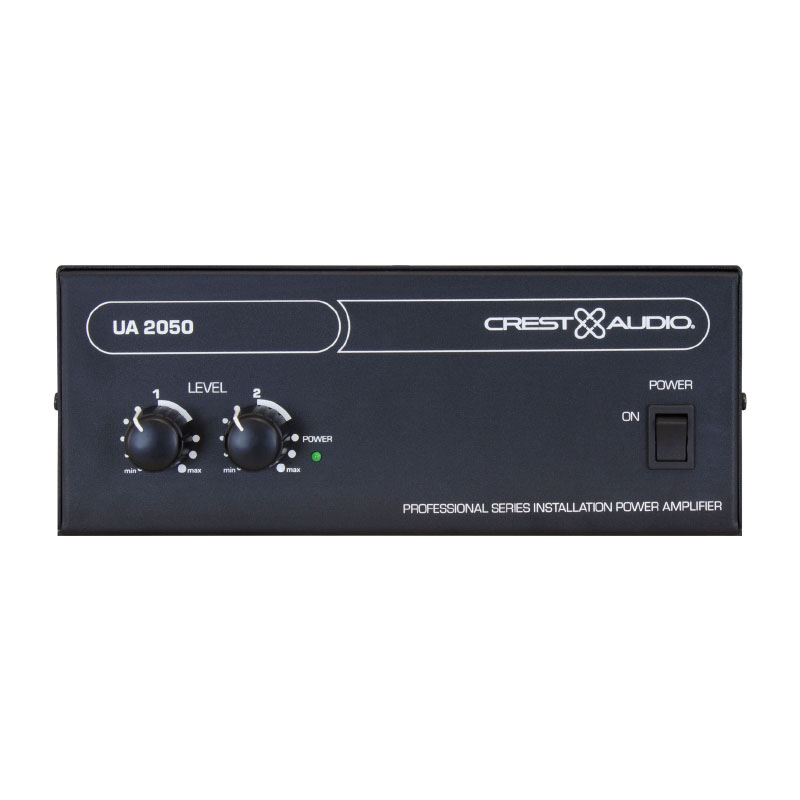 Crest Audio UA 2050 2 Channel Utility Amplifier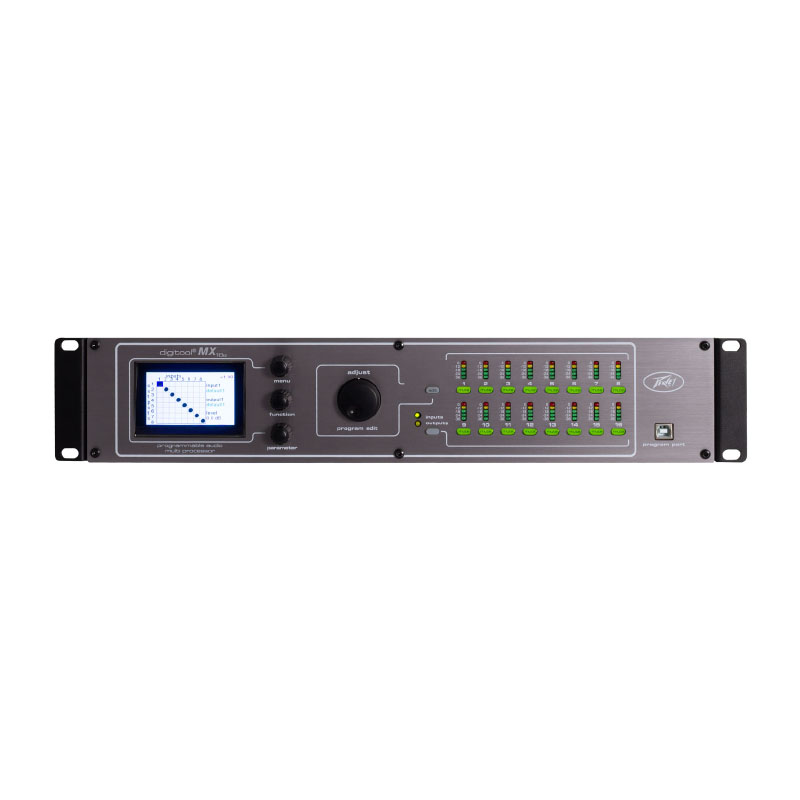 Peavey Digitool MX16 Digital Audio Processing Unit
Crest Audio IPA 2300 2 Channel Mixer Amplifier
The Crest Audio IPA 2300 2 Channel Mixer Amplifier provides installers and contractors the simplest and most efficient solution for background music and paging applications. The IPA 2300 is perfect for grocery stores, restaurants, waiting rooms or any retail space where background music with paging is required.
$1,441.99
Features of the Crest Audio IPA 2300 2 Channel Mixer Amplifier:
• 300 Watts Class D power amplifier
• SPS speaker protection system
• High-pass filter to protect speaker transformers from low frequency overload
• 2U rack-mount chassis
• Power, signal and SPS indication LEDs
• Input 1 – electronically balanced with mic/line switch and Euro-style connector
• Input 2 – line input via dual RCA connectors
• Input 1 Level sensing mutes Input 2, with threshold/defeat control
• Input level controls
• 4 Ω, 25V, 70V and 100V outputs
• Bass and Treble controls
• Power switch
• Line voltage switch for 120V or 240 VAC operation
Specifications:
Channels (Input)
2
Channels (Output)
1
Power per Channel @ 4 Ω
300 W
Power per Channel @ 25V
300 W
Power per Channel @ 70V
300 W
Power per Channel @ 100V
300 W
Topology
Class D
Minimum Load Impedance
4 Ω
Frequency Response
-3 dB, 65 Hz – 20 kHz; +0
Input Connectors
1 x 3-pin Euro Connector & 1 x Dual RCA
Output Connectors
1 x 5-pin Barrier Strips
GPIO & Relays
Mute All
Color
Black
Rack Mount (19″)
Yes (2U)
Net Weight
15.4 lbs (7.00 kg)
Product Height
3.45″ (88 mm)
Product Width
19.00″ (483 mm)
Product Depth
13.25″ (337 mm)
AC Power Input
Dual Voltage – 120VAC or 220-240VAC 50/60 Hz
Brand
Crest Audio
Legendary for its powerful and reliable touring-class sound reinforcement tools, Crest Audio is a global leader in designing and manufacturing power amplifiers for live, commercial and networked sound systems, and a complete line of mixing consoles for live and installed audio markets.
Crest Audio burst onto the audio scene in the late 1970s with the singular goal of advancing live sound through bulletproof engineering. The low noise, high headroom and live sound features Crest Audio was able to pack into its mixers set a new industry standard, and they immediately became indispensable on the touring circuit. they soon found ways to incorporate more punch into everything from preamps to loudspeakers and everything on the rack in between.
Crest is a company after Peavey's own heart, so it made perfect sense when Peavey acquired Crest in 1999. Still sold under the strong Crest Audio name, the product line continues to deliver more features and more reliability than ever
Related products
Rated 5.00 out of 5

Specifications: 20 Full Function Inputs: 12 Mic

$

2,549.00

Rated 5.00 out of 5

Features of the QSC GX3 Power Amplifier (300 Watts

$

769.00

Rated 5.00 out of 5

Features of the QSC GX5 Power Amplifier (500 Watts

$

929.00