Furman PST-8 D 15 Amp 8 Power Station w/Linear & Ultrasonic Filters
January 24, 2022

Furman IT-REF 20I 20 Amp Symmetrical Power Filter
January 24, 2022
Furman IT-REF-15I 15 Amp Symmetrical Power Filter
The Furman IT-REF-15I 15 Amp Symmetrical Power Filter has in excess of 4 Amps of continuous current reserve (over 55 amps peak charge) for the most extreme peak power demands. This technology enables power amplifiers and powered subwoofers to operate at peak efficiency and reach levels of performance previously unattainable.
$3,910.00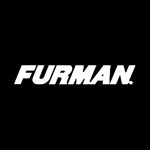 Features of the Furman IT-REF-15I 15 Amp Symmetrical Power Filter:
Discrete symmetrical power with dual screen technology cancels hum-inducing noise from audio and video
Power Factor technology provides surplus current for power-starved amplifiers
Linear Filtering Technology (LiFT) for unequaled audio / video clarity
Series Multi-Stage Protection (SMP) provides maximum AC surge suppression with Extreme Voltage Shutdown (EVS) and high current TVZ-MOV
Three HD ready bidirectional coaxial surge suppression modules
Detachable surge suppression module for telco and cable / satellite connectors
Specifications
General
Family

Reference Series

Line Voltage

120 (Volts)

Number of Outlets

9

Number of Isolated Banks

2

Outlet Descriptions

2 (discrete symmetrical outlets)5 (linearly filtered outlets)

4 (Power Factor Technology outlets, 4.5 amps RMS reserve, reactive load, over 55 amps pk. charge)

Rack Mountable

Yes

Rack Ears Included

Yes

Front Panel Meter(s)

No

Front Media Light(s)

No

Control

On/Off switch on front panel.

Voltage Regulation

No

Compliance

C-ETL

USB Charging

N/A

Low Voltage Trigger

N/A

Dimensions

4″ H x 17″ W x 15.625″ D (Standard 2 RU height without feet)

Weight

50 lbs

Power Consumption

8.5 Watts for display and control circuits independent of actual load
AC Protection
AC Protection Technology

Extreme Voltage Shutdown
Series Multi-Stage Protection
Non-sacrificial protection with zero ground contamination

Under-Voltage Shut off

N/A

Over-Voltage Shut off

140V ±3V

Maximum Current Rating

15 (Amps)

Initial Clamping Level

188 VAC peak @ 3,000 Amps
Filtration
Filtration Technology

LiFT, Discrete Symmetrical Power with Dual Screen Technology

Filtration Rating

Transverse (Differential) Mode:
> 40 dB from 10 kHz – 100 kHz
> 80 dB from 100 kHz – 1GHz
(Linear attenuation curve from 0.05 – 100 ohms line impedance)Common Mode (video outlets):
> 75 dB, 10 Hz – 50 kHz
> 40 dB 50 kHz – 1 MHz

Signal Line Protection

 Tel
3 Cable/Satellite
Brand
Furman
Furman power products are the most trusted in the world by artists, A/V professionals, the recording industry and technology integration firms for premium power conditioning, protection, regulation, sequencing and distribution.
Our clients include hundreds of thousands of the most renowned musicians, recording studios, commercial contractors and touring groups that handle major concert tours across North America and around the globe. They choose Furman products because of the road-tested reputation for reliability, engineering expertise and 40+ years of experience focusing on the specific needs of industry professionals who cannot ever afford equipment failure or downtime.
Furman Canada has earned its reputation of trust around the world thanks to the billions of dollars of equipment saved from power problems and because of our innovative, leading technologies that maximize an A/V system's power and performance. For our customers, operating a system without the safe, clean power delivered by a Furman unit is simply out of the question. For fans, we put our mind, heart and soul into every product we build because that's what our customers do with their entertainment and their systems.
FURMAN IS PART OF THE NORTEK CONTROL FAMILY
Nortek Security & Control LLC is a global leader in smart connected devices and systems for residential and commercial customers, serving the security, access, AI, health & wellness, control and power/AV markets. Nortek Control and its partners have deployed more than 5 million connected systems and over 25 million security and home control sensors and peripherals. Through its family of brands, the company designs solutions for national telecoms, big-box retailers, OEM partners, service providers, dealers, technology integrators and consumers. Headquartered in Carlsbad, Calif., Nortek Control has over 50 years of innovation and is dedicated to addressing the lifestyle and business needs of millions of customers every day.
GTR Direct is a proud dealer for Furman Canada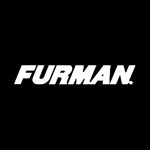 | | |
| --- | --- |
| Weight | 57.9 lbs |
| Dimensions | 22.6 × 23.6 × 10.4 in |