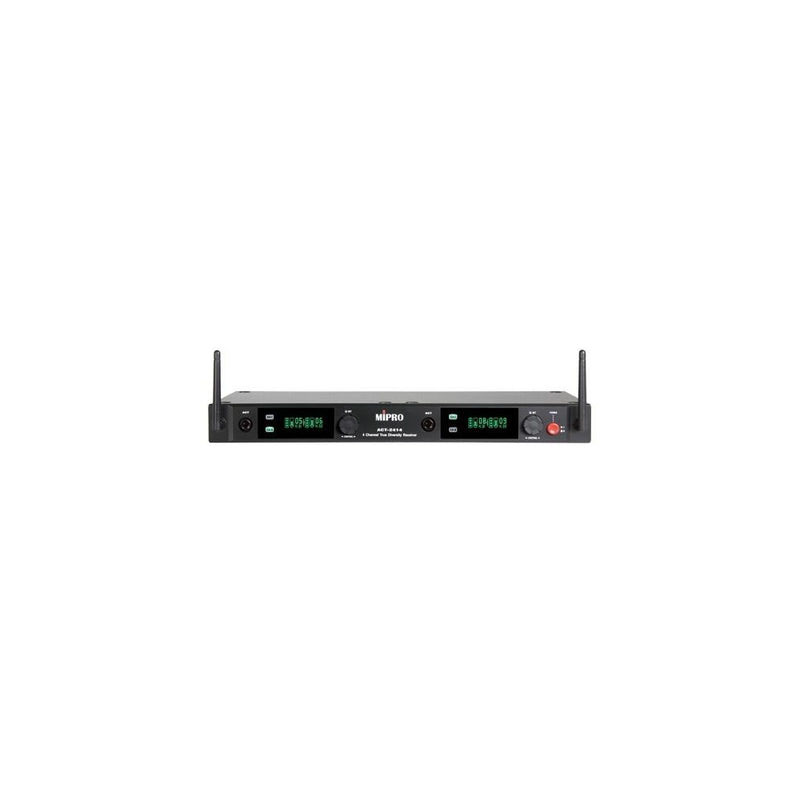 Mipro ACT-2414 1U Quad-Channel Digital Receiver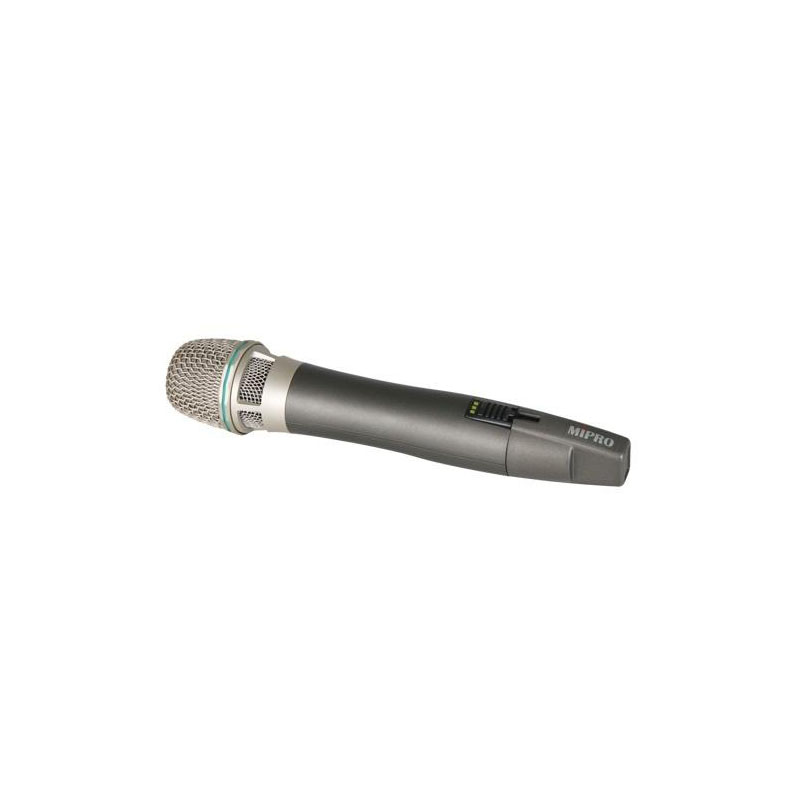 Mipro ACT-24HC Rechargeable Handheld Transmitter
Mipro ACT-2414A 1U Quad-Channel Receiver – Detachable Antenna
The Mipro ACT-2414A 1U Quad-Channel Receiver – Detachable Antenna operate in the 2.4GHz-ISM band using stable 4- frequency FSK modulation circuitry to provide strong RF signal stability and extended range, utilize dual-tuner true digital diversity reception, and deliver 12 compatible channel operations without signal dropout.
$1,118.99
Specifications:
Chassis: EIA Standard 19″ 1U
Display Graphic: OLED
Frequency Range: 2.4GHz ISM band (2.4 – 2.4835GHz)
Preset Frequency: 12
Frequency-hopping: Each channel has 4 preset hopping frequencies
Receiving Mode: Dual-tuner Digital Diversity
Audio Sampling: 24-bit / 44.1 kHz
Sensitivity: -95 dBm
S/N Ratio: > 115 dB(A)
T.H.D.: 0.1 % @ 1 kHz
Audio Frequency Response: 20 Hz – 20 kHz (-2 dB)
Output Connectors: Balanced XLR & Unbalanced 6.3 mm (1/4 ")
Audio Output Adjustment: 0 dB (standard), -10 – +20 dB adjustable range
Latency: < 4.0 ms Antenna: Rear panel, detachable Power Supply: External AC Power Supply Power Consumption: 2.4 W Dimensions: 420 × 44 × 180 mm / 16.5 × 1.7 × 7.1 " Weight: Approx. 1.6 kg / 3.5 lbs Operating Temperature: -10 – +60℃
Brand
Mipro
Mipro is a leading brand in the professional audio industry, providing high-quality and reliable wireless microphone systems, portable PA systems, and audio solutions for various applications. With over 20 years of experience, Mipro has established itself as a trusted name in the market, offering advanced audio technology and exceptional sound quality.
Their products range from compact and portable wireless PA systems to advanced wireless microphone systems and audio solutions for conferences, concerts, and events. Mipro's team of experts works closely with their clients to provide customized solutions that meet their specific needs and budget, ensuring a seamless and successful audio experience.
Related products
Features of the Mipro ACT-323 Full-rack Dual-chann

$

559.99

Features of the Mipro ACT-32HC Rechargeable Handhe

$

235.99

Features of the Mipro ACT-2402 1/2U Dual-Channel D

$

1,032.99