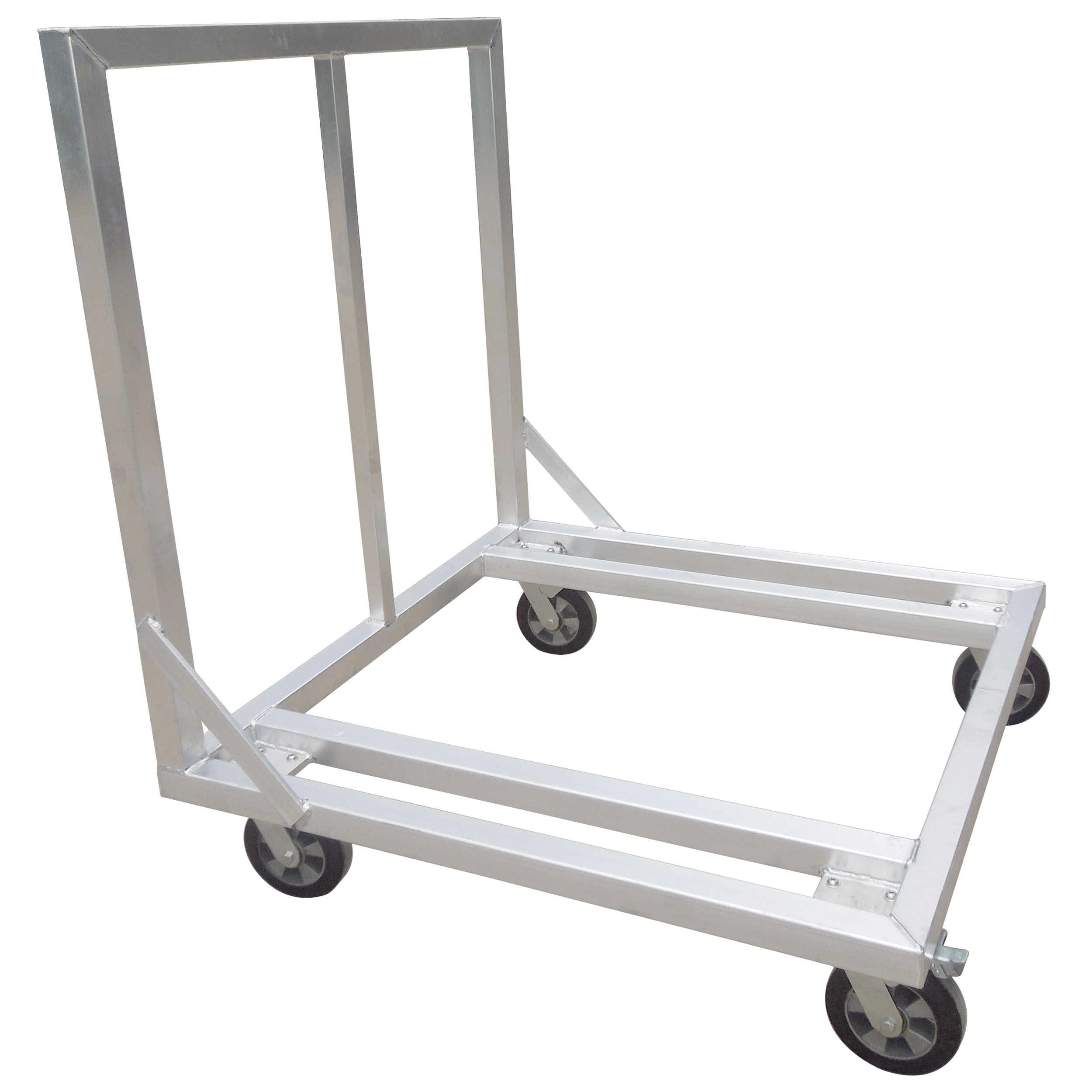 ProX Stage Dolly Kit Fits 8pcs 4X4ft XSQ stages Platform
March 10, 2023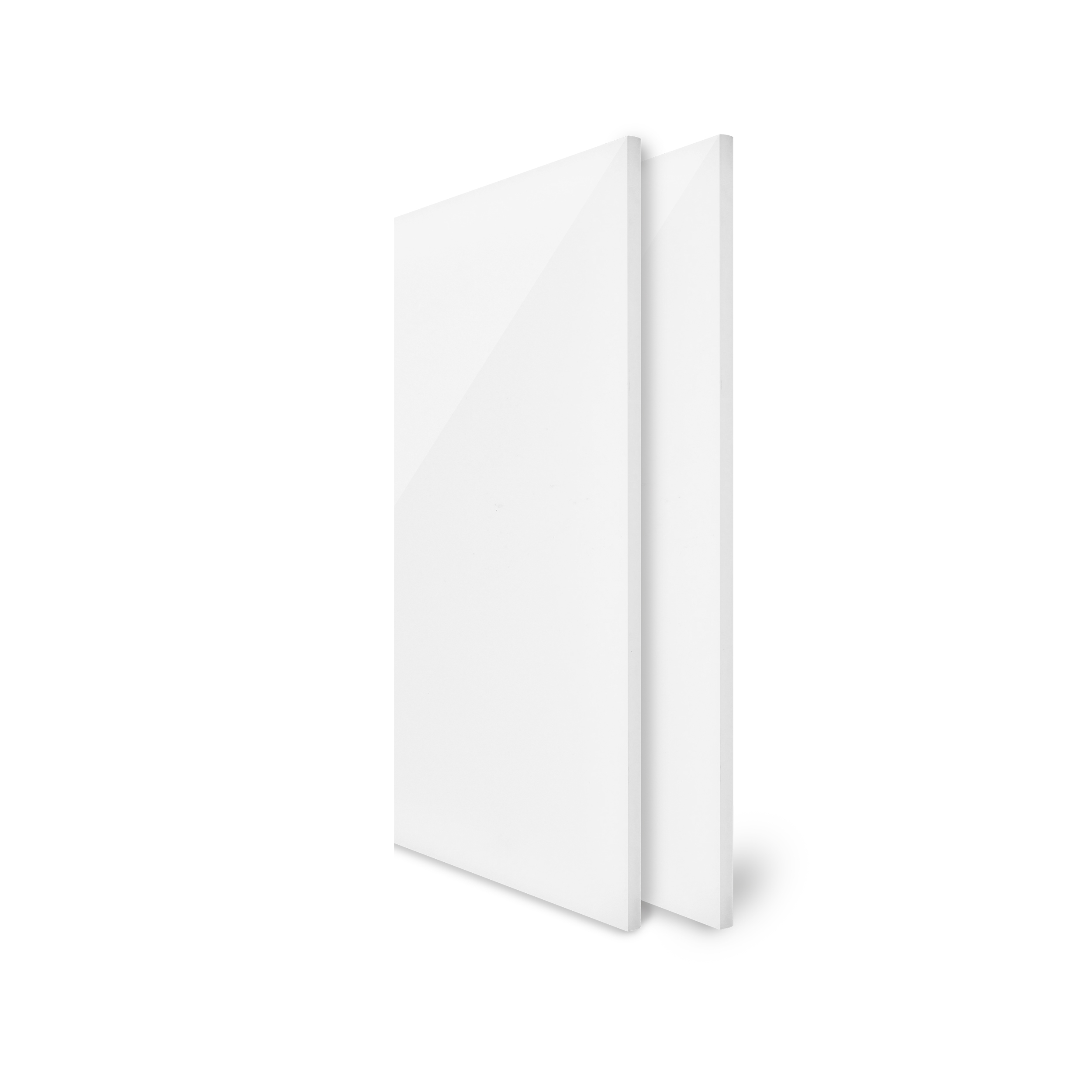 ProX Set of Two LUMO STAGE 16 Inch Acrylic Side Panels
March 10, 2023
The ProX X-STGX6 Dolly Cart for 4ft Width Stage Decks is designed to fit up to 6 ProX StageQ™ and StageQ™MK2 staging decks in both the 4X4 and 4X8 configurations and the ProX StageX™ 4X4 decks.  It will work with most other brands of decking from 4X4 to 4X8 sized deck panels.  The X-STGX6 is manufactured from high strength steel square tubing and is powder-coated in black.    The cart is adjustable in height and has deck retainers at the top that are also adjustable to retain the load regardless of the number of panels on each side.  The cart rests on four non-marring heavy-duty 4″ swiveling casters. two of which are locking.  Each cart has the capability to hold up to 3 panels on each side of the cart.  For safety, it is highly recommended to keep your load balanced equally on each side.
The compact design allows passage through standard 30″ and 36″ doorways and the cart is ideal for storing staging between uses. A rolling cart also makes for quick setup and teardown of staging which is important when working in multi-use rooms or banquet space.    The pushbutton height adjustment of the upper supports allows for transport of the empty carts in mid to full-size SUV vehicles.   The X-STGX6 is strong, lightweight, and the casters allow for easy movement over carpeted floors.  The cart is shipped knocked down but assembly is quick and easy with common hand tools.
Disclaimer:  Improper handling, set-up or use of the ProX X-STGX6 Dolly Cart could cause it to fail which could lead to serious injury or death. Please be sure to read, understand and follow all operating instructions and weight load information before using this product. Do not allow children or untrained persons to use this product. There are no obligations of liability on the part of ProX Live Performance Gear® for any personal injuries, death, direct or consequential damage or any other indirect damages with respect to, loss of property, revenues, profit or costs of removals, installations or re-installations arising out of, or in connection with, the use or performance of this product.
---
All Steel Construction
Black Powder Coated
Built by Certified Welder
Fits Through Most Doorways, Empty or Loaded
Easy Adjustable Upper Support
Steel Load Retainers
Holds up to 3 Stage Decks Per Side
Four Heavy-Duty Swivel Casters for Easy Movement
---
2 ft up to 4ft Width Stage Decks up to 8ft Length
---
| | |
| --- | --- |
| Weight | 77 lbs |
| Dimensions | 43 × 33 × 6 in |
Brand
ProX Live Performance Gear
ProX Live Performance Gear makes products that are designed for professionals, by professionals. Our motto is simple; "Quality, without compromise". We believe the highest quality of components met with cutting edge design allows us to achieve our goals at a competitive price point. In 1984 ProX Started by manufacturing flight cases for broadcasting production and touring companies. Now specializing in manufacturing specific DJ controller cases for brands like Pioneer, Yamaha and DiGiCo as well as products like lighting cases, stands, cables, and bags.
All cases use CNC technology, during the manufacturing process, to assure that cases are consistently built with strict specifications and tolerances that are required for the high-quality standards that ProX cases have been known for. ProX Listens to customer feedback and consistently create outstanding solutions for all your needs. The Flip-Ready cases are manufactured in Poland and are handcrafted for quality control and individually tesfad for smooth operation. The Flip-Ready design allows for easy, one person, instead of four, movement from the transport position to operational position with virtually no effort.
GTR Direct is a proud dealer for ProX Canada