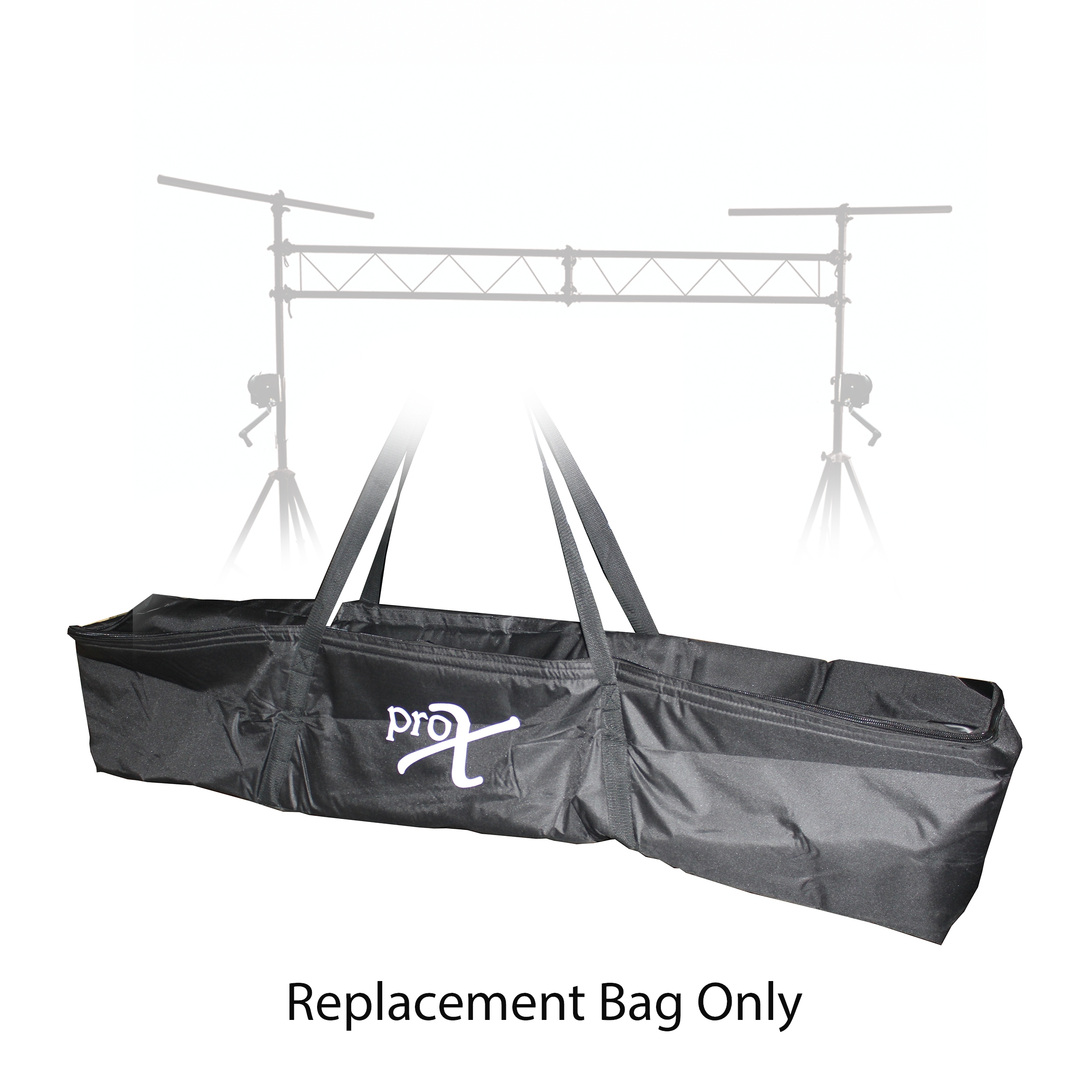 Trussing and Stands Carrying Bag for T-LS31M
March 9, 2023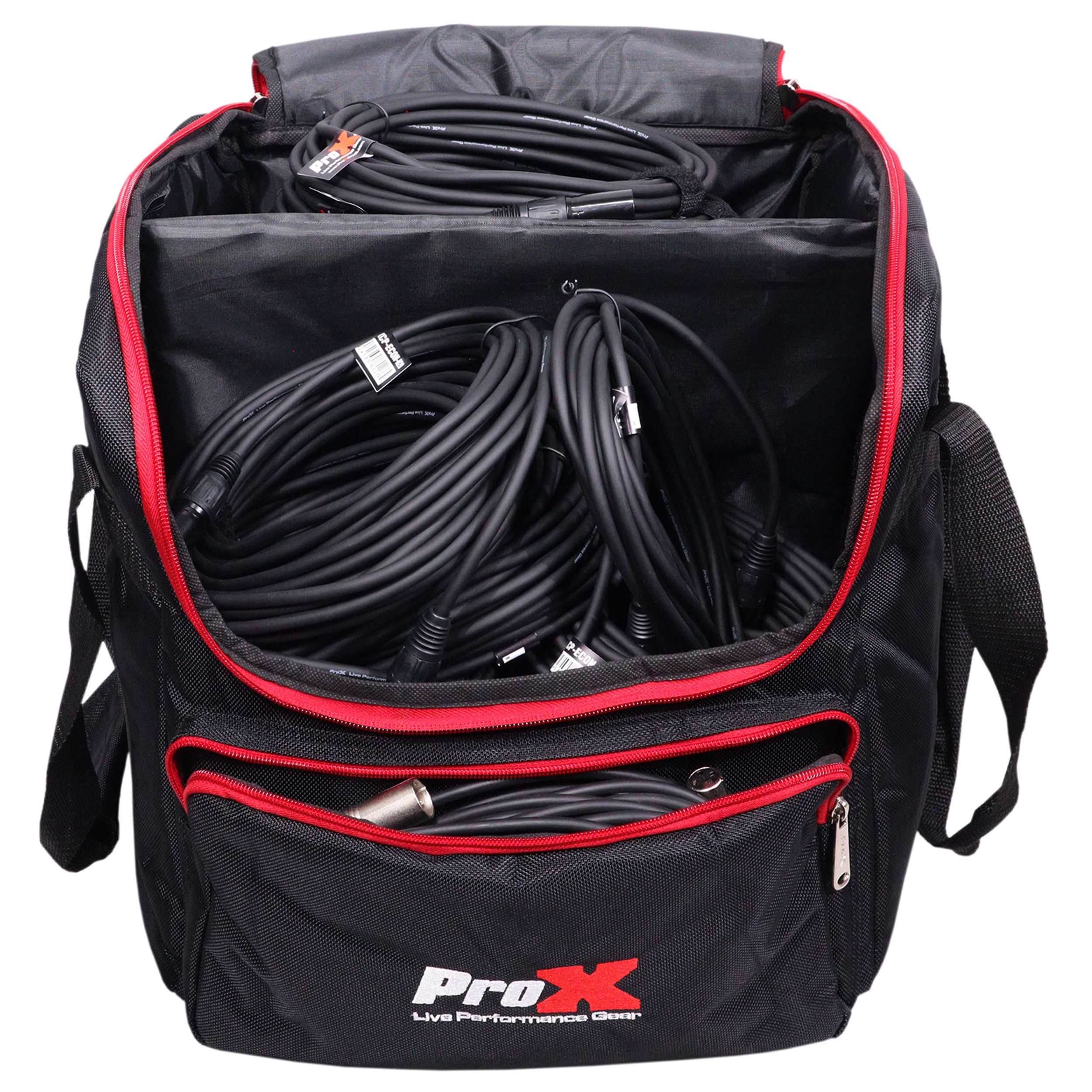 ProX XB-160 MK2 Padded Accessory Bag
March 9, 2023
 The T-SS26P-BAG speaker stand bag from ProX is a tough built bag with plenty of space to store and protect up to two speaker stands, three to four mic stands or other types of hardware. It's a great carrying bag to support DJ's, Musicians, and Tradeshow Exhbitors.  
Tough Build
The 46″ nylon bag holds up to 45″ stands which prevent the hardware from scratches and scuffing. The all metal zippers easy access to the interior of the bag. The soft handles with padded grip allow comfortable carrying for prolonged time. Inside of the bag there is a nylon divider which seperates your stands from rubbing and bumping against each other.
Sleek and Modern
The bag has two black metal zippers with ProX's signature red color zipper track aligned down the bag. Which makes it easier to find in dimly lit rooms or places with limited outdoor lighting. the ProX Logo is silk screened on to the center of the bag for easy identification.
Quick Transport 
No more storing stands in places stacked on top of each other, these lightweight bags make it easy for you to just grab one or more in each hand at a time while remaining fully protected. 
Bag Dimensions: 46″ x 5″ x 5″
---
Holds Two Stands up to 45″ Long
Rugged Nylon Exterior
Smooth Coated Interior
Tough Nylon carrying straps
Soft Padded Handle
Sectional interior divider
All Metal Zipper
 
---
Speaker Stands, Mic stands, and Exhibitor Posters.
---
Brand
ProX Live Performance Gear
ProX Live Performance Gear makes products that are designed for professionals, by professionals. Our motto is simple; "Quality, without compromise". We believe the highest quality of components met with cutting edge design allows us to achieve our goals at a competitive price point. In 1984 ProX Started by manufacturing flight cases for broadcasting production and touring companies. Now specializing in manufacturing specific DJ controller cases for brands like Pioneer, Yamaha and DiGiCo as well as products like lighting cases, stands, cables, and bags.
All cases use CNC technology, during the manufacturing process, to assure that cases are consistently built with strict specifications and tolerances that are required for the high-quality standards that ProX cases have been known for. ProX Listens to customer feedback and consistently create outstanding solutions for all your needs. The Flip-Ready cases are manufactured in Poland and are handcrafted for quality control and individually tesfad for smooth operation. The Flip-Ready design allows for easy, one person, instead of four, movement from the transport position to operational position with virtually no effort.
GTR Direct is a proud dealer for ProX Canada