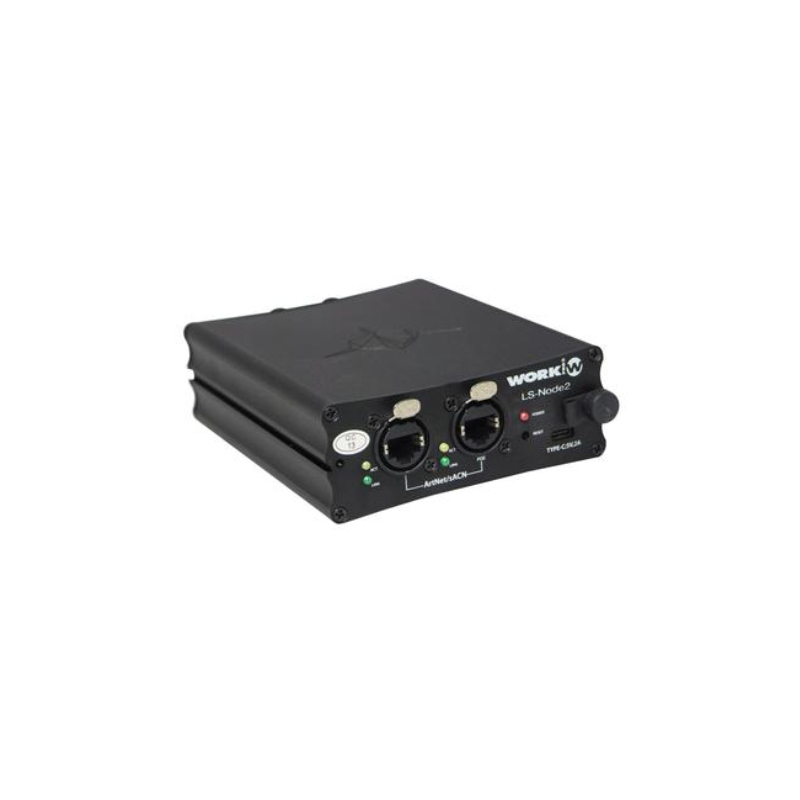 Work Pro LS-NODE2 LightShark RDM/DMX Streaming Device
November 19, 2021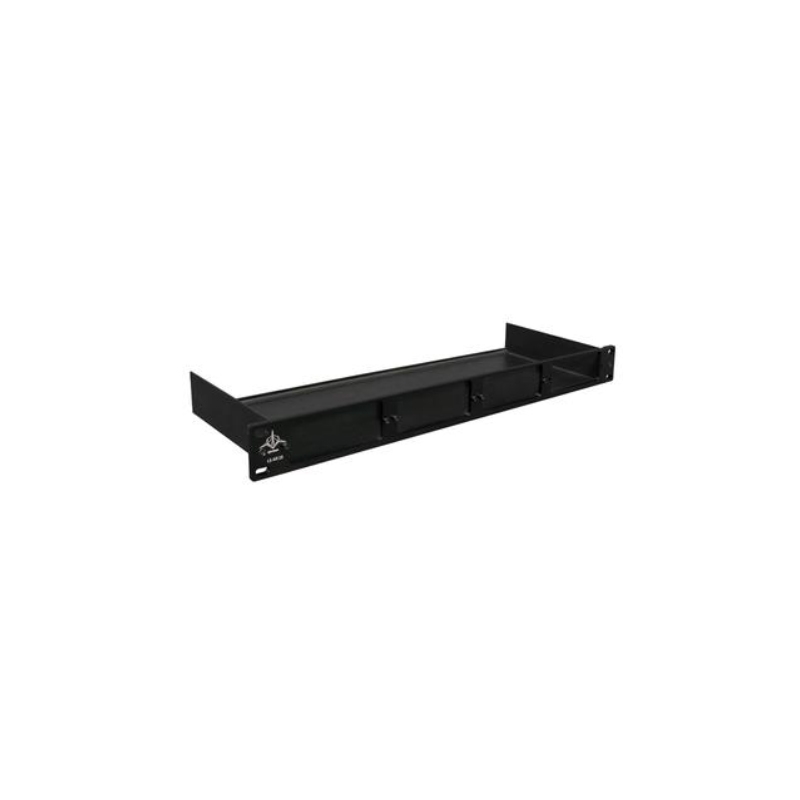 Work Pro LS AR 19 1HU 19" Rack
November 19, 2021
Specifications:
All the models feature several modes of use:
– Single Mode: DMX to ArtNet/sACN transceiver (LS-Node1 & LS-Node2 models) configurable via web.
– Merger mode: where the LS-Nodes can receive different universes (via ArtNet/sACN or DMX) and merge them in the same output, being able to select HTP/LTP merge modes.
– Backup mode: When LS-Node works in Backup mode with two consoles connected, the device can detect a loss of connection from the primary console and automatically switch to the backup console with a max latency of 3 seconds.
4 RDM/DMX inputs and outputs.
Ethernet-RDM/DMX bidirectional transceiver.
Every port independently configurated.
Merger HTP/LTP mode.
Backup mode.
Supports sACN, ArtNet/RDM/DMX.
Integrated Ethernet switch.
DMX frame rate configurable.
PoE (Power over Ethernet) powered.
1/4 rack 19" enclosure.
Brand