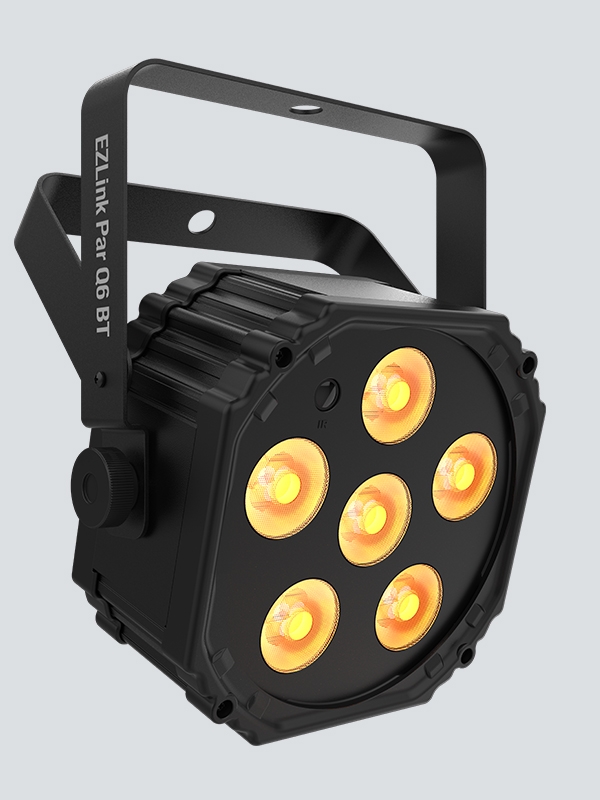 Chauvet DJ EZLink Par Q6 BT Battery Powered Par Can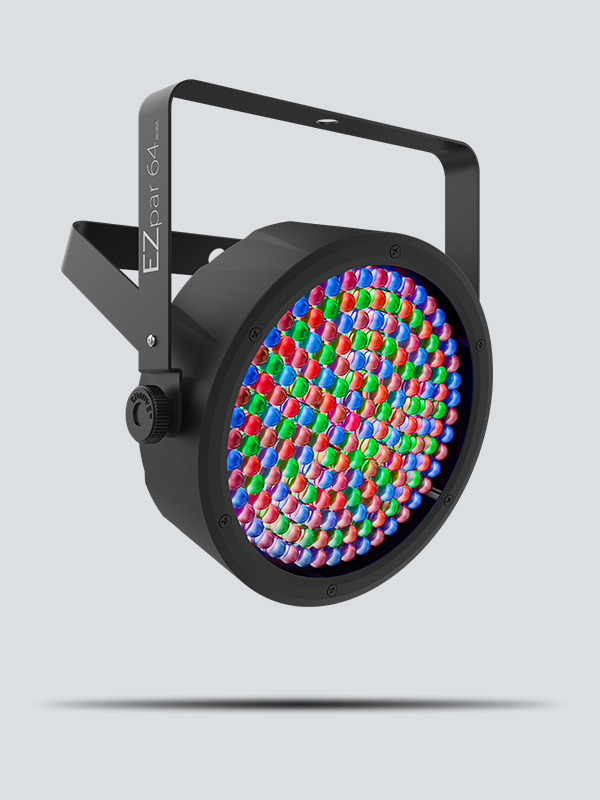 Chauvet DJ EZPar 64 RGBA Battery Powered Wash Light – Black
Chauvet DJ EZLink Strip Q6 BT Battery Powered Wash Light
CHAUVET DJ's cutting-edge Bluetooth® wireless technology lighting advances with EZLink Strip Q6BT. It's here; a 100% TRUE wireless battery-operated linear wash light that can be controlled from any smartphone or tablet.
$423.99
Features of the Chauvet DJ EZLink Strip Q6 BT Battery Powered Wash Light:
100% TRUE wireless, battery-operated, quad-color (RGBA) LED linear wash light with built-in Bluetooth® wireless technology
Control directly from a smart phone or tablet without any additional hardware
3 zones of control create amazing automated effects
Easily set static colors or automated programs with the optional IRC-6 remote
Generate a broad spectrum of colors and achieve natural-looking color temperatures with punchy amber LEDs
Generate eye-catching effects with sound-activated and automated programs
Fits best in the CHS-60 VIP gear bag
Specifications:
DMX Channels: 4, 6 or 16
DMX Connectors: 3-pin XLR
Max Unobstructed Distance: 150 ft (45.7 m)
Light Source: 6 LEDs (quad-color RGBA) 3 W, (1 A), 50,000 hours life expectancy
Strobe Rate: 0 to 20 Hz
PWM Frequency: 1.21kHz
Beam Angle: 33°
Field Angle: 60°
Maximum Run Time: (all on): up to 8 hours (single color): up to 20 hours
Recharge Time: 7.5 hours
Operating Frequency: 2.4 GHz
Illuminance: 325 lux @ 2 m
Power Linking: 28 units @ 120 V; 53 units @ 230 V
Input Voltage: 100 to 240 VAC, 50/60 Hz (auto-ranging)
Power and Current: 25 W, 0.3 A @ 120 V, 60 Hz; 23 W, 0.1 A @ 230 V, 50 Hz
Weight: 6.6 lb (3.0 kg)
Size: 19.7 x 4.2 x 5.4 in (500 x 108 x 139 mm)
Approvals: CE, FCC
Bracket Mounting Hole: M12
Optional Controllers: IRC-6
Bluetooth Version: 4.2
What's Included
EZLink Strip Q6 BT
Power cord
Hanging bracket

Brand
Chauvet DJ
CHAUVET DJ is a premier line of entertainment lighting, controllers and accessories for the mobile performer, DJs, clubs, corporate events and more. Offering the most value in the industry. Chauvet is a leading developer of luminaires, trussing, controllers, atmospherics and related equipment marketed globally under four main brands: CHAUVET DJ, CHAUVET Professional, Iluminarc, and ChamSys. Each Chauvet brand is well thought out to serve different customer needs but they all share the company's focus on positively impacting every market segment with a competitive advantage in terms of value, innovation or performance.
Founded in 1990 by Albert and Berenice Chauvet, the company is widely recognized for its leadership in bringing successful concepts to market, including pioneering the development of affordable LED color mixing fixtures. The Chauvet mission is to elevate the world of lighting with customer-driven products at unparalleled value. We achieve this by following our VIP standards (value, innovation, performance) which motivate us to capture every technological and competitive edge to benefit our customers who are always our first priority.
Related products
Rated 5.00 out of 5

The ADJ MOD Barn Doors BLK • Black metal barn do

$

32.00

Rated 5.00 out of 5

Features of ADJ 7PZ IP™ IP65 • Compatible wit

$

1,219.00

Rated 5.00 out of 5

Features of the ADJ Element Hex: • Built-in kick

$

459.00