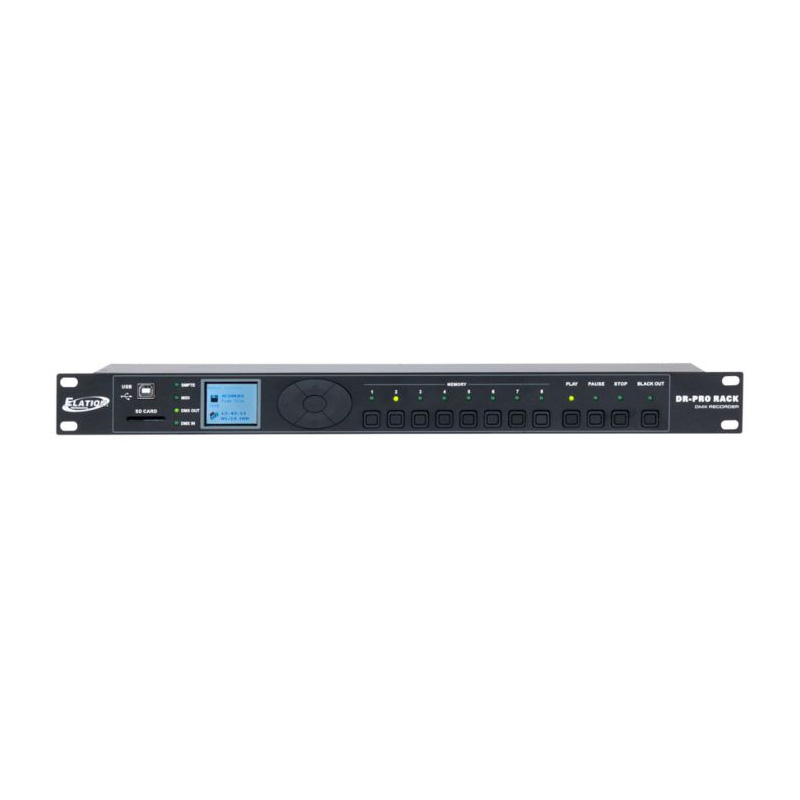 Elation DR-PRO RACK DMX-512 Recorder/Playback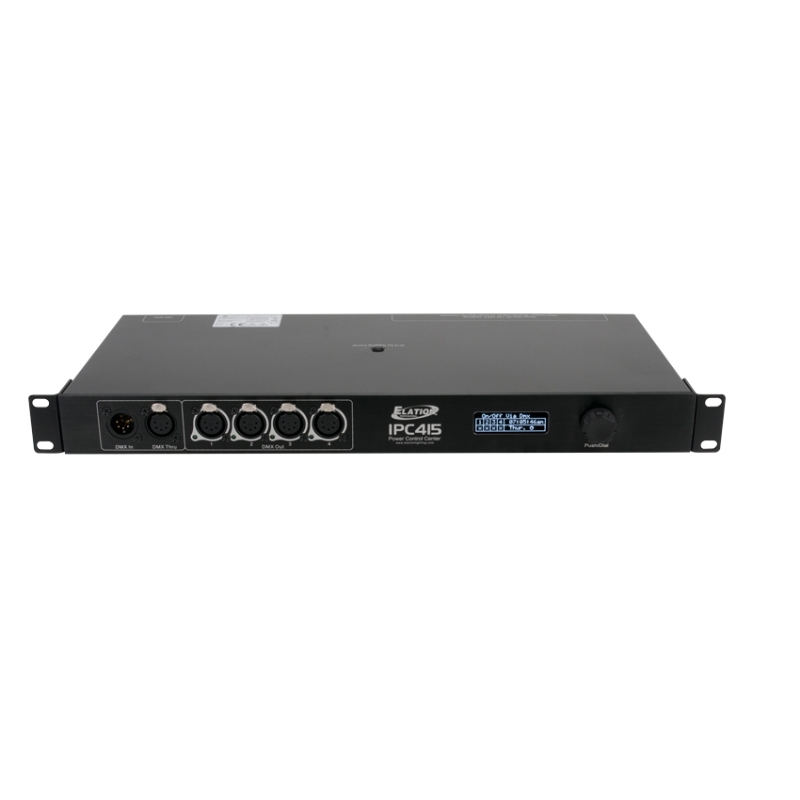 Elation IPC415 DMX Power Control Center
Elation E-FLY Wireless DMX Transceiver
The Elation E-FLY Wireless DMX is a high-powered wireless DMX Transceiver (Transmitter/Receiver in one) that is compatible with other E-FLY™ and products and includes a rechargeable battery, which provides a solution for remote applications where access to power is a challenge.
$349.00
Features of the Elation E-FLY Wireless DMX:
Wireless DMX Transceiver (Transmitter/Receiver In One)
Rechargeable Battery Life – Up To 20-25 Hours From a 4 Hour Charge
Battery Life and Signal Strength Indicator Display
Wireless Range Up to 2,500 ft (762m) Open Line of Sight
Transmit To Multiple Receivers On Same Radio Channel
Supports Up To (15) DMX-512 Universes
(15) Radio Channels (1 DMX universe per channel)
Auto Pairing Feature
3pin & 5pin DMX In/Out
Wireless Frequency: 2.4 GHz ISM
Specifications:
CONTROL / CONNECTIONS
Battery Switch
Power Save Button
3pin and 5pin DMX In/Out
12VDC Power Supply Input

SIZE / WEIGHT
Length: 6.0" (152.7mm)
Width: 5.3" (134.4mm)
Vertical Height: 1.6" (62mm)
Weight: 1.3 lbs. (0.6kg)

ELECTRICAL / THERMAL
12VDC, 1A (AC or DC powered)

INCLUDED ITEMS
12VDC Power Supply
Back Panel Magnet for Easy Metal Surface Mounting
Mini Omega Bracket For Clamp/Truss Mounting (Clamp not included)
Brand
Elation professional
Elation professional Canada offers the stage lighting industry the most complete toolbox of conventional and intelligent LED lighting, video, and atmospheric effect products specifically designed for the Theatrical and Concert Stage, Rental, Production, Studio, Broadcast, House of Worship, Corporate AV, Exhibition, Night Club, Leisure, Theme Park, and Cruise Ship markets.
GTR Direct is a proud dealer for Elation professional Canada
Related products
Rated 5.00 out of 5

Features of the ADJ RGBW4C-IR 32-Channel LED DMX C

$

99.00

Rated 5.00 out of 5

Specifications: Three different operating modes

$

259.00

Rated 5.00 out of 5

Features of the ADJ LED Dummy: . High performance

$

19.00