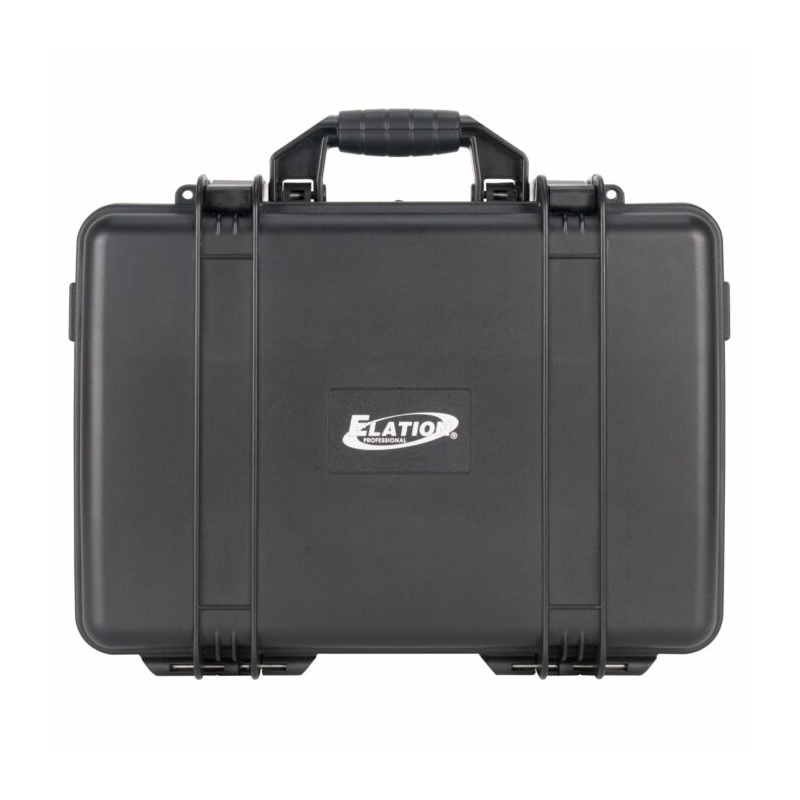 Elation IP TESTER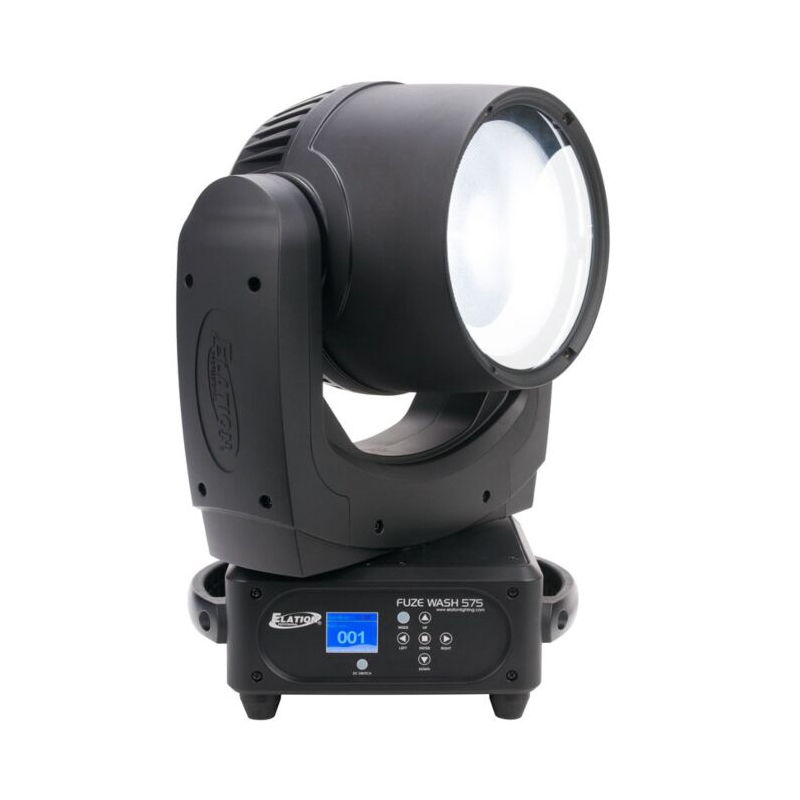 Elation FUZE WASH 575
Elation FUZE PENDANT RGBWL House Light
$1,929.00
Features of the Elation FUZE PENDANT RGBWL House Light
Full Spectrum 230W 5in1 LED Array
2,400 – 8,500K Color Temperature
CRI 90 @ 3,200K
11,000 Total Lumen Fixture Output
45° Lens Included
Optional 25°, 40°, and 50° Lenses Available
Compact Fanless Design
DMX, RDM, 0-10V and E-FLY Wireless Support
48V Emergency Battery Input
Bare Wire Block Terminal Connections (connectors included)
Pendant Bracket (included)
Optional Yoke or Recessed Ceiling Mount Kits Available
Optional Half and Full Snoot Kits Available
Specifications:
SOURCE
230W 5-in-1 RGBWL (Red, Green, Blue, White, LimeLED Array)
50,000 Hour Average LED Life*
*Test lab conditions. May vary depending on several factors including but not limited to:
Environmental Conditions, Power/Voltage, Usage Patterns (On-Off Cycling), Control, and Dimming.
PHOTOMETRIC DATA
11,000 Total Lumen Fixture Output
CRI 90 @ 3,200K
45° Lens Included
EFFECTS
Color Temperature Control 2,400K – 8,500K
Virtual Color Swatch Book
Dimmer, Dimmer Color, RGBWL, RGBWL 16-Bit, Standard, Extended, HSI & HSI Extended Control Options
Variable 16-bit Dimming Curves
High Speed Electronic Shutter and Strobe
DMX and Menu adjustable LED Refresh Rate Frequency
CONTROL / CONNECTIONS
8 DMX Channel Modes
Standalone and Primary, Secondary Modes
RDM (Remote Device Management)
0-10V Dimming (Current-Sink)
E-FLY™ Internal Extended Range Wireless DMX Transceiver
4 Button Control Panel and OLED Menu Display
Locking 5pin XLR Connector In/Out
Locking IP65 Power Connector In
3pin Bare Wire Terminal Block for Power
5pin Bare Wire Terminal Block for 0-10V, DMX
2pin Bare Wire Terminal Block for 48V Emergency Battery Input
SIZE / WEIGHT
Length: 12.5″ (318mm)
Diameter: 7.8″ (197mm)
Weight: 15.8lbs. (7.2 kg)
ELECTRICAL / THERMAL
AC 100-240V – 50/60Hz
Max Power Consumption 230W
14°F to 113°F (-10°C to 45°C)
APPROVALS / RATINGS
CE | cETLus (pending) | IP20
OPTIONAL ACCESSORIES:
FPL25- 25° Lens
FPL40- 40° Lens
FPL50- 50° Lens
FPCMK- Ceiling Mount Kit
FPYMK- Yoke Mount Kit
FPHS- Half Snoot
FPFS- Full Snoot
Brand
Elation professional
Elation professional Canada offers the stage lighting industry the most complete toolbox of conventional and intelligent LED lighting, video, and atmospheric effect products specifically designed for the Theatrical and Concert Stage, Rental, Production, Studio, Broadcast, House of Worship, Corporate AV, Exhibition, Night Club, Leisure, Theme Park, and Cruise Ship markets.
GTR Direct is a proud dealer for Elation professional Canada
Related products
Rated 5.00 out of 5

The ADJ MOD Barn Doors WH • White metal barn doo

$

32.00

Rated 5.00 out of 5

Specifications • Ultra bright, 23-inch (.5 mete

$

399.00