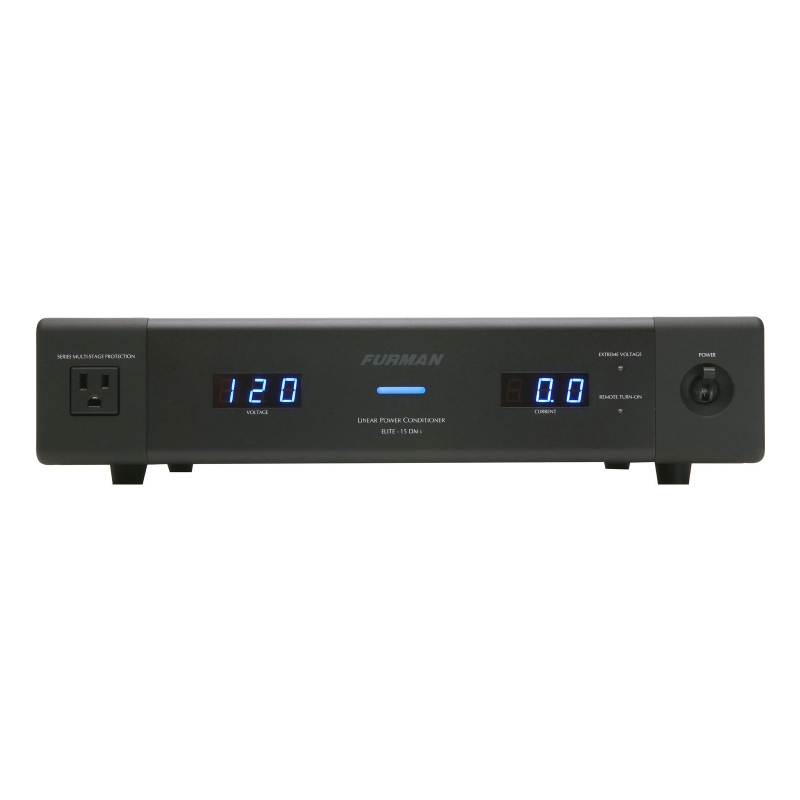 Furman ELITE-15 DM I 15 Amp Conditioner Power HT Dual Meter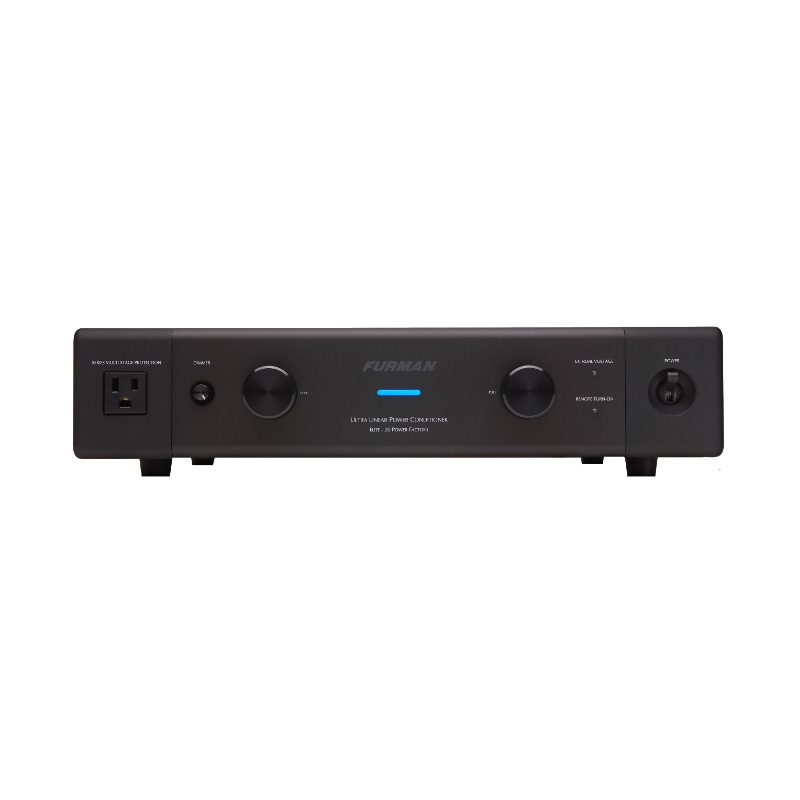 Furman ELITE-20 PFI 20 Amp Conditioner Power HT Power Factor
Furman ELITE-15 PFI 15 Amp Conditioner Power HT Power Factor
The Furman ELITE-15 PFI 15 Amp Conditioner Power HT Power Factor features remote control capability via 12V triggering, compatible with the 12V triggering devices commonly found in power receivers and pre-amp processors.
$1,490.00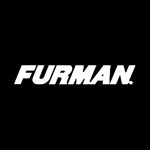 Features of the Furman ELITE-15 PFI 15 Amp Conditioner Power HT Power Factor:
SMP provides the highest level of protection available
LiFT significantly reduces AC line noise
E.V.S. protects equipment from dangerous overvoltage conditions
Zero ground contamination circuitry protects critical digital components
Power Factor Technology provides over 45 amps peak charge surplus current for power-starved amplifiers
Retractable LED lamps illuminate a cabinet or rack full of equipment
12 volt triggering for remote control
Specifications:
General
Family Elite Series
Line Voltage 120 (Volts)
Number of Outlets 13
Number of Isolated Banks 3
Outlet Descriptions (linearly filtered outlet, front panel)
4 (linearly filtered audio-video outlets, 2 switched via 12V trigger)
4 (linearly filtered outlets with additional ultrasonic filtering for video components, 2 switched via 12 V trigger)
4 (Power Factor Technology amplifier outlets, 3 amps RMS reserve, reactive load, over 45 amps peak charge, 2 switched with 5 second delay via 12V trigger)
Rack Mountable Yes
Rack Ears Included Yes
Front Panel Meter(s) No
Front Media Light(s) 2 Retractable LED lamps
Control On/Off switch and light dimmer knob on front panel. 12 Volt triggering for remote control.
Voltage Regulation No
Compliance NRTL-C
USB Charging N/A
Low Voltage Trigger 12V, In/Out
Dimensions 4″ H x 17″ W x 14.75″ D (Standard 2 RU height without feet)
Weight 15 lbs
Power Consumption 12 Watts for display and control circuits independent of actual load
AC Protection
AC Protection Technology Extreme Voltage Shutdown
Series Multi-Stage Protection
Non-sacrificial protection with zero ground contamination
Under-Voltage Shut off 85V
Over-Voltage Shut off 140V ±3V
Maximum Current Rating 15 (Amps)
Initial Clamping Level 188 VAC peak @ 3,000 Amps
Filtration
Filtration Technology LiFT
Filtration Rating >40 dB from 10 Khz. – 100 kHz.>80 dB from 100 Khz. _ 1GHz.
(Linear attenuation curve from 0.05 _ 100 ohms line impedance)
Signal Line Protection Tel
3 Cable/Satellite
Other Specifications
Voltage Protection Rating (UL 1449 3rd Edition, 3,000A)
| | |
| --- | --- |
| Weight | 20.3 lbs |
| Dimensions | 21.5 × 19.6 × 8.2 in |
Brand
Furman
Furman Power products are the most trusted in the world by artists, A/V professionals, the recording industry and technology integration firms for premium power conditioning, protection, regulation, sequencing and distribution. Furman Canada has earned its reputation of trust around the world thanks to the billions of dollars of equipment saved from power problems and because of our innovative, leading technologies that maximize an A/V system's power and performance. For our customers, operating a system without the safe, clean power delivered by a Furman unit is simply out of the question. For fans, we put our mind, heart and soul into every product we build, because that's what our customers do with their entertainment and systems.
FURMAN IS PART OF THE NORTEK CONTROL FAMILY
Nortek Security & Control LLC is a global leader in smart connected devices and systems for residential and commercial customers, serving the security, access, AI, health & wellness, control and power/AV markets. Nortek Control and its partners have deployed more than 5 million connected systems and over 25 million security and home control sensors and peripherals. Through its family of brands, the company designs solutions for national telecoms, big-box retailers, OEM partners, service providers, dealers, technology integrators and consumers. Headquartered in Carlsbad, Calif., Nortek Control has over 50 years of innovation and is dedicated to addressing the lifestyle and business needs of millions of customers every day.
GTR Direct is a proud dealer for Furman Canada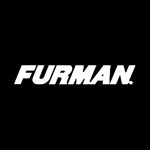 Related products
Rated 5.00 out of 5

$

114.00

Rated 5.00 out of 5

Features of the QSC GX5 Power Amplifier (500 Watts

$

929.00

Rated 5.00 out of 5

Features of the QSC GX7 Power Amplifier (725W):

$

1,099.00