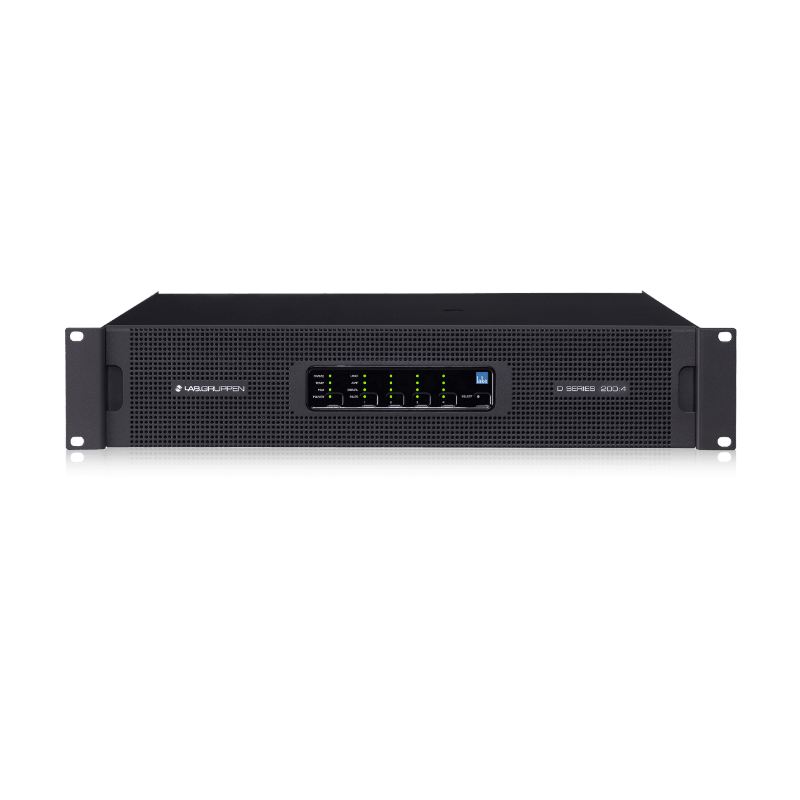 Lab Gruppen D200:4L Amplifier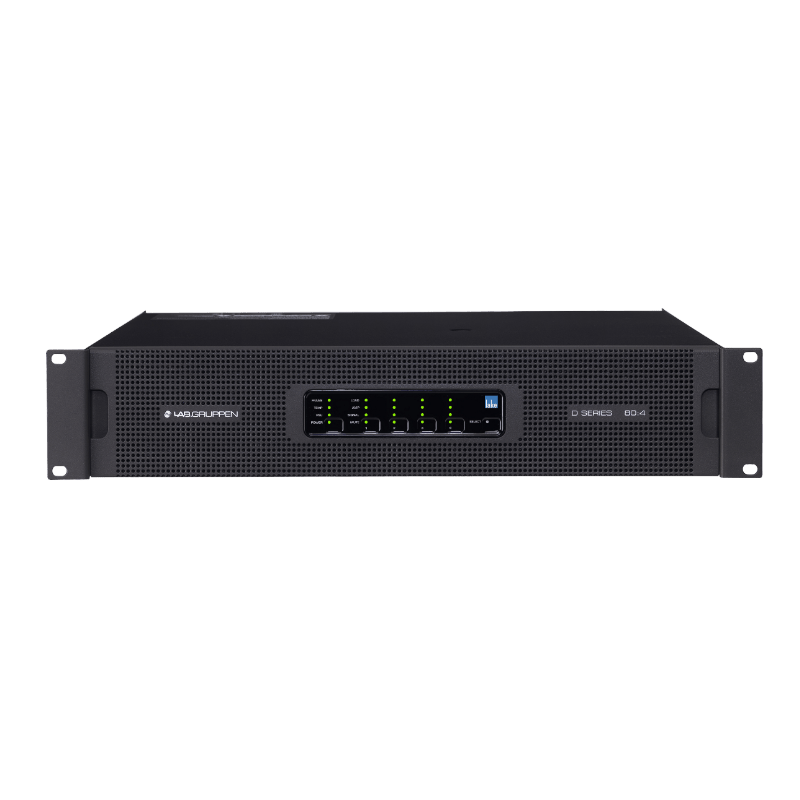 Lab Gruppen D80:4L Amplifier
Lab Gruppen D40:4L Amplifier
The Lab Gruppen 4000 Watt Amplifier – Flexible Power with the Latest LAKE DSP, DANTE Digital Audio Networking and Advanced System Integrity Monitoring. The D 40:4L is based on the same foundation of robust, high-power amplifier technologies as our renowned PLM Series.
$5,039.00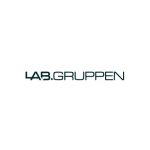 Features of the Lab Gruppen 4000 Watt Amplifier with 4 Output Channels
4,000 Watt amplifier with 4 flexible output channels and up to 2,000 Watts channel output
Lake digital signal processing for unparalleled loudspeaker management and system control
Integrated 8×8 channels of dual redundant Dante* digital audio networking with AES67 support
4 x 800 Watts into 2 Ohms, 4 x 1,000 Watts into 2.67 Ohms, 4 x 1,000 Watts into 4 Ohms, 4 x 1,000 Watts into 8 Ohms, 4 x 700 Watts into 16 Ohms, 4 x 500 Watts into Hi-Z 25 V, 4 x 1,450 Watts into Hi-Z 70 V, 4 x 2,000 Watts into Hi-Z 100 V
Proven and reliable IDEEA Class D Output Stage with direct drive 70 and 100 V constant voltage systems as well as low impedance
Rational Power Management (RPM) provides total flexibility to allocate available power across all 4 output channels for most efficient use of system inventory
Best-in-class Power Factor Correction (PFC) and switch mode power supply reduces running costs and minimizes environmental impact
Breaker Emulation Limiter (BEL) with configurable mains current draw threshold and breaker profile to safeguard mains breakers from tripping
Configurable Auto Power Down and Adaptive Rail Control enables real world lifetime energy savings
Under-Voltage Limiting (UVL) for continued operation during severe mains supply voltage drops
Dedicated on-board surveillance and load monitoring for mass notification applications
Redundant audio inputs and on-board system surveillance for voice alarm systems
CAFE (Configuring Amplifiers For the Environment) software for design, system planning, equipment planning, installation and commissioning
Control and monitoring integration with 3rd-party matrix systems including MediaMatrix* and Q-Sys* via dedicated interfacing software
Dedicated front-panel mute buttons for each amplifier channel with bicolour LED indication
4 "Lake Class" analog input channels with Iso-Float ground isolation for reliable audio distribution
4 input channels of AES/EBU (AES3) digital audio supporting all standard sample rates up to 192 kHz with 24-bit resolution
2 Neutrik etherCON* RJ-45 ports provide dual redundant Dante interfaces and remote configuration via Lake Controller and Dante Controller software
Balanced analog and digital audio inputs and amplifier outputs on plug-in Phoenix* connectors
Detachable and locking IEC mains cable rated at 250 V / 16 A with variety of wall plugs selectable on order
Removable dust filter grille for increased air circulation and simple maintenance
Rugged slimline (1U) rackmount chassis including rear support brackets for ease of installation
10-Year Warranty Program*
Designed and engineered in Sweden
Brand
Lab Gruppen
Lab Gruppen is a premium brand in the professional audio industry, providing high-quality power amplifiers and associated products for sound reinforcement applications. With over 35 years of experience, Lab Gruppen has established itself as a leading brand in the market, offering advanced audio technology, exceptional sound quality, and reliable performance.
Their products include amplifiers for various applications, including live sound, installations, touring, and recording studios. Lab Gruppen's team of experts works closely with their clients to provide customized solutions that meet their specific needs and budget, ensuring a seamless and successful audio experience.
Lab Gruppen's commitment to quality and customer satisfaction has earned them a reputation for excellence in the industry. They strive to deliver exceptional products and services that exceed their customers' expectations and contribute to the success of every event they serve.
With a strong focus on innovation and technology, Lab Gruppen is constantly pushing the boundaries of what is possible in the professional audio industry. Their products are designed with both performance and efficiency in mind, providing audio professionals with the tools they need to create exceptional sound experiences while minimizing their environmental impact.
GTR Direct is a proud dealer for Lab Gruppen Canada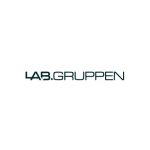 Related products
Rated 5.00 out of 5

$

99.00

Rated 5.00 out of 5

Features of the QSC E110 10in 300W Passive Speaker

$

959.00

Rated 5.00 out of 5

$

177.00