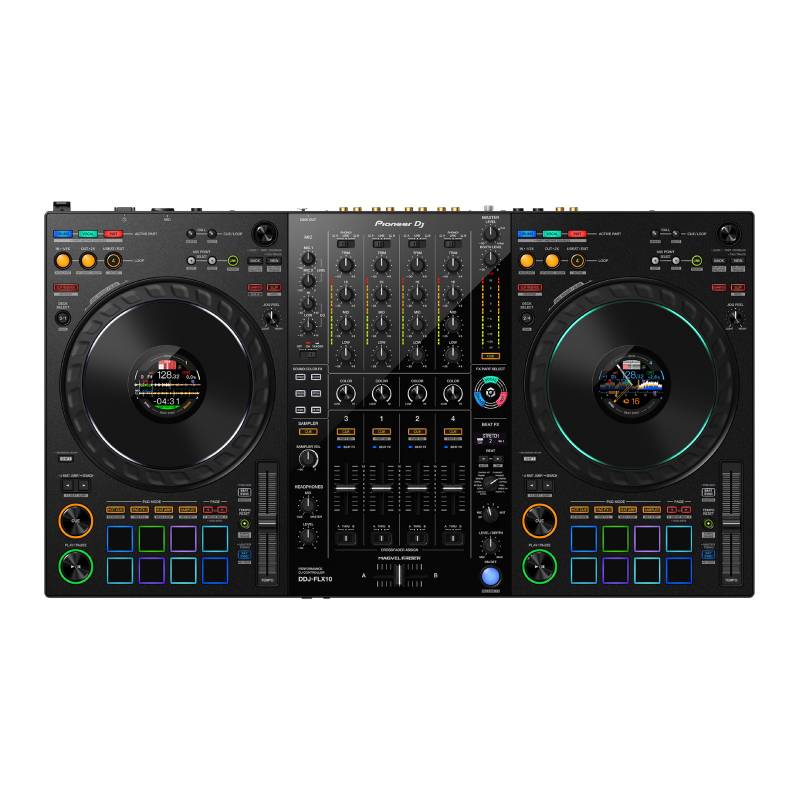 Pioneer DJ DDJ-FLX10 4-Channel DJ Controller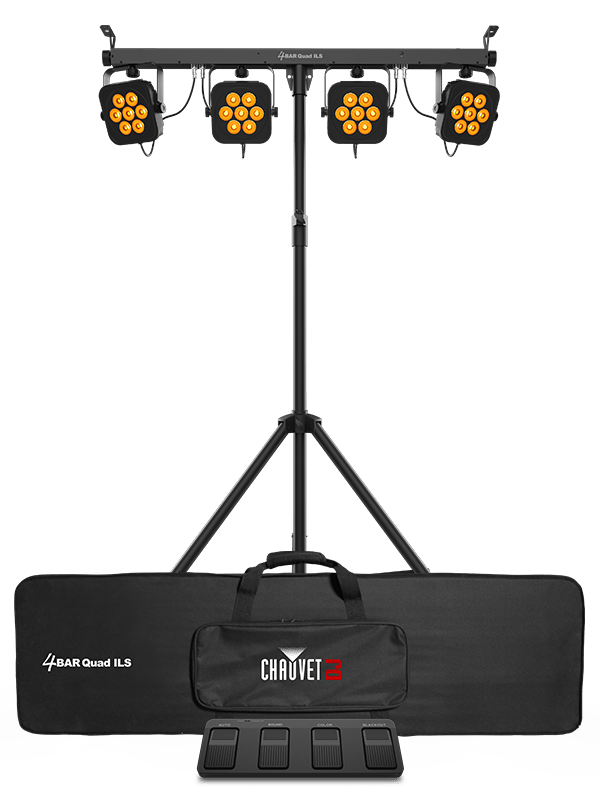 Chauvet DJ 4Bar Quad ILS
Chauvet DJ 4BAR Flex Q Wash Lighting Bar
Complete wash lighting convenience reaches new heights with 4BAR Flex Q. This all-in-one system is fitted with four par fixtures on one bar. High-intensity, quad-color (RGBA) LEDs generate a broad spectrum of colors and achieve natural-looking color temperatures with its punchy amber LEDs.
$816.99
Features of the Chauvet DJ 4BAR:
Complete wash lighting solution fitted with high-intensity, quad-color (RGBA) LEDs
Mounts to most tripods or speaker stands, without the need for additional clamps, using the pass-through hole
Generate a broad spectrum of colors and achieve natural-looking color temperatures with punchy amber LEDs
D-Fi™ USB compatibility for wireless master/slave or DMX control
Create the ultimate light show by mounting up to 4 additional fixtures to the top of the 4BAR Flex Q
Provide electricity to the additional lights by using the built-in Edison plugs
Maximize setup possibilities and configurations with 2 included L-brackets
Easily set up and tear down in minutes with the included carrying bag
Multiple control options include standalone, DMX mode, wireless footswitch or the IRC-6
Safely mounts to truss using built-in bolts
Brand
Chauvet DJ
CHAUVET DJ is a premier line of entertainment lighting, controllers and accessories for the mobile performer, DJs, clubs, corporate events and more. Offering the most value in the industry. Chauvet is a leading developer of luminaires, trussing, controllers, atmospherics and related equipment marketed globally under four main brands: CHAUVET DJ, CHAUVET Professional, Iluminarc, and ChamSys. Each Chauvet brand is well thought out to serve different customer needs but they all share the company's focus on positively impacting every market segment with a competitive advantage in terms of value, innovation or performance.
Founded in 1990 by Albert and Berenice Chauvet, the company is widely recognized for its leadership in bringing successful concepts to market, including pioneering the development of affordable LED color mixing fixtures. The Chauvet mission is to elevate the world of lighting with customer-driven products at unparalleled value. We achieve this by following our VIP standards (value, innovation, performance) which motivate us to capture every technological and competitive edge to benefit our customers who are always our first priority.
Related products
Rated 5.00 out of 5

$

479.00

Rated 5.00 out of 5

Features of the ADJ Element Hex: • Built-in kick

$

459.00